Now with all the heavy bodywork out of the way, I can concentrate on the small dents & dings, getting the car in primer, and block-sanding. My goal is to get the shell, doors and deck lid all ready for paint and then painted. That way I can seal up the interior and get some reassembly done on the car.
On the drivers-side quarter, there were a series of small dents at the trailing edge and the top near the trunk opening needed some attention. Spot-putty, filler primer and sanding took care of them.
The trunk opening 'ditch' needed to be resealed using flowable seam sealer. Yes, it comes out a pretty blue color.
The passenger-side quarter panel had some waves on the top that needed attention.
The roof had some small dings too. The doors were given a coat of epoxy primer to get them ready for the next step.
---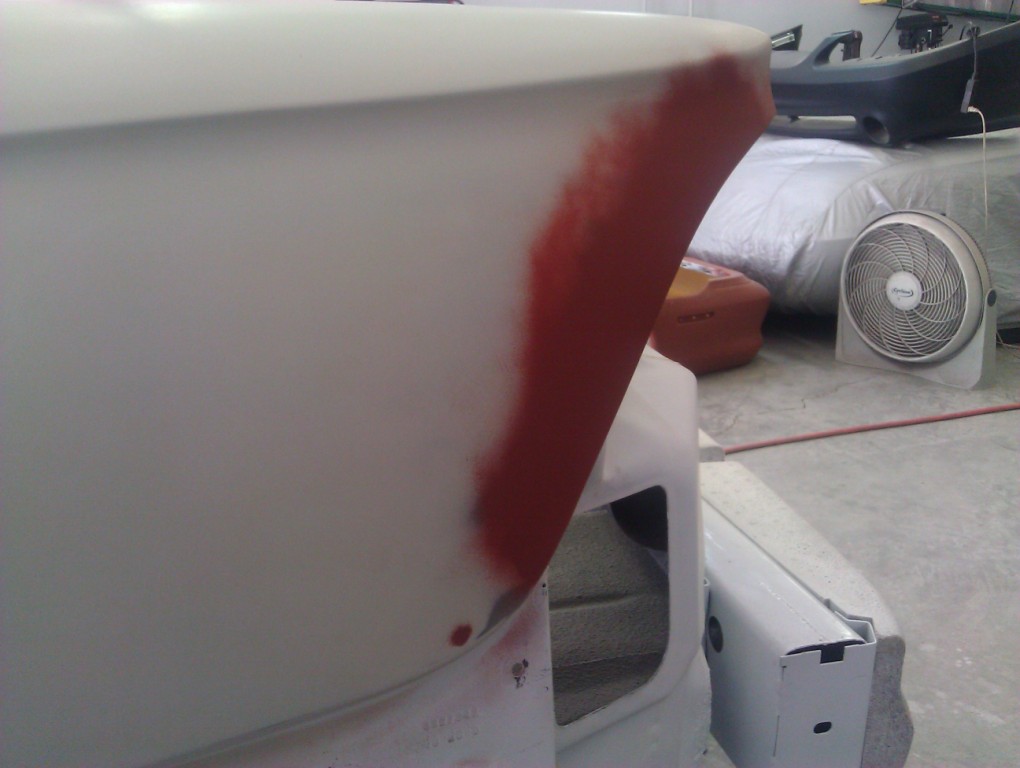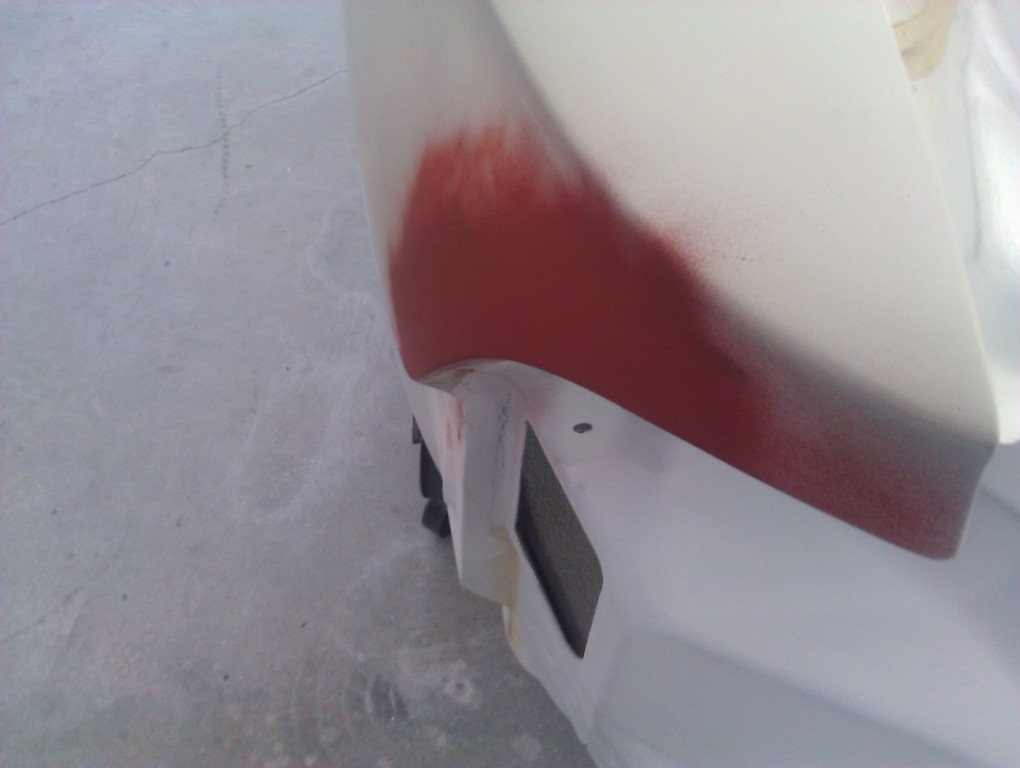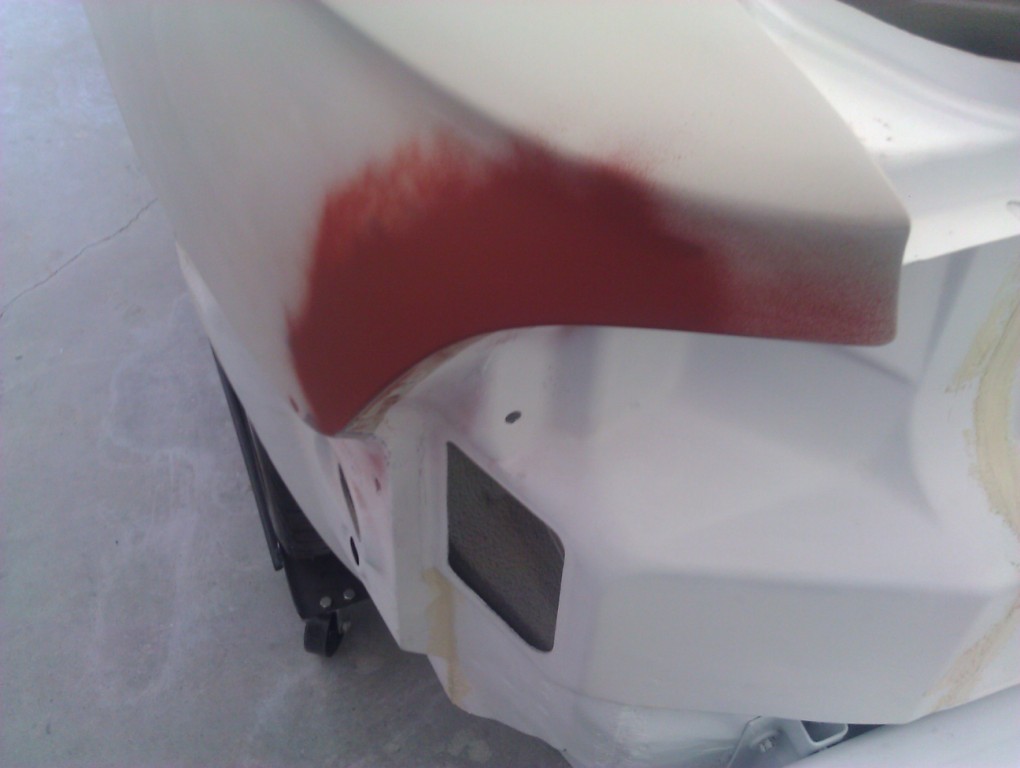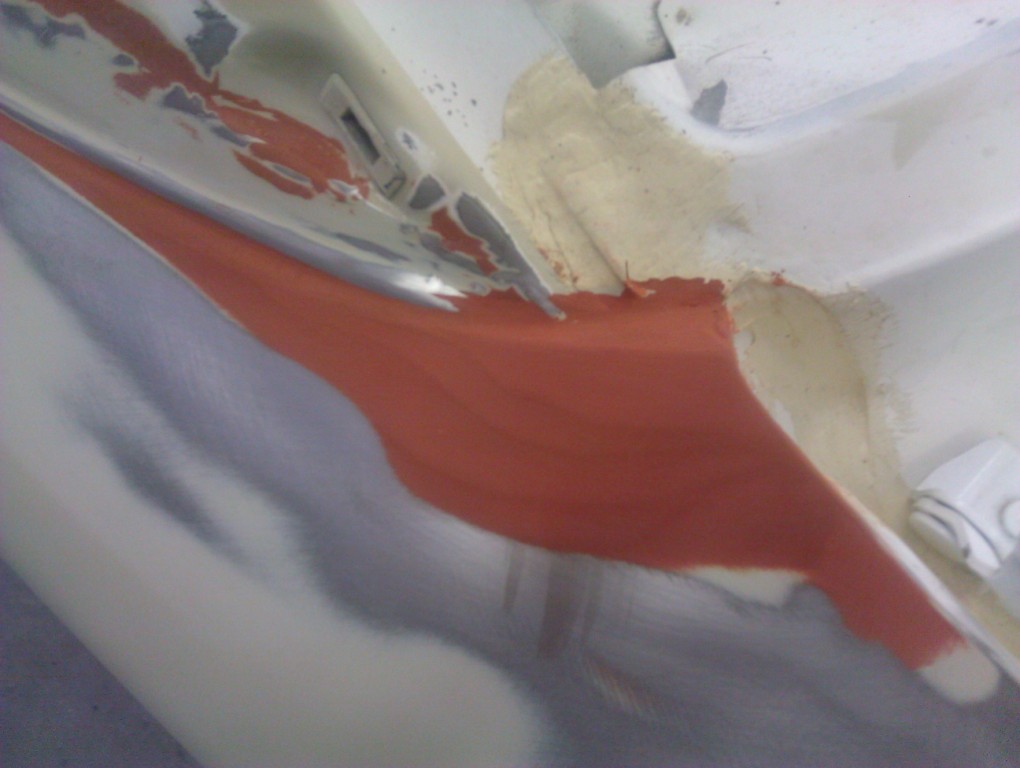 ---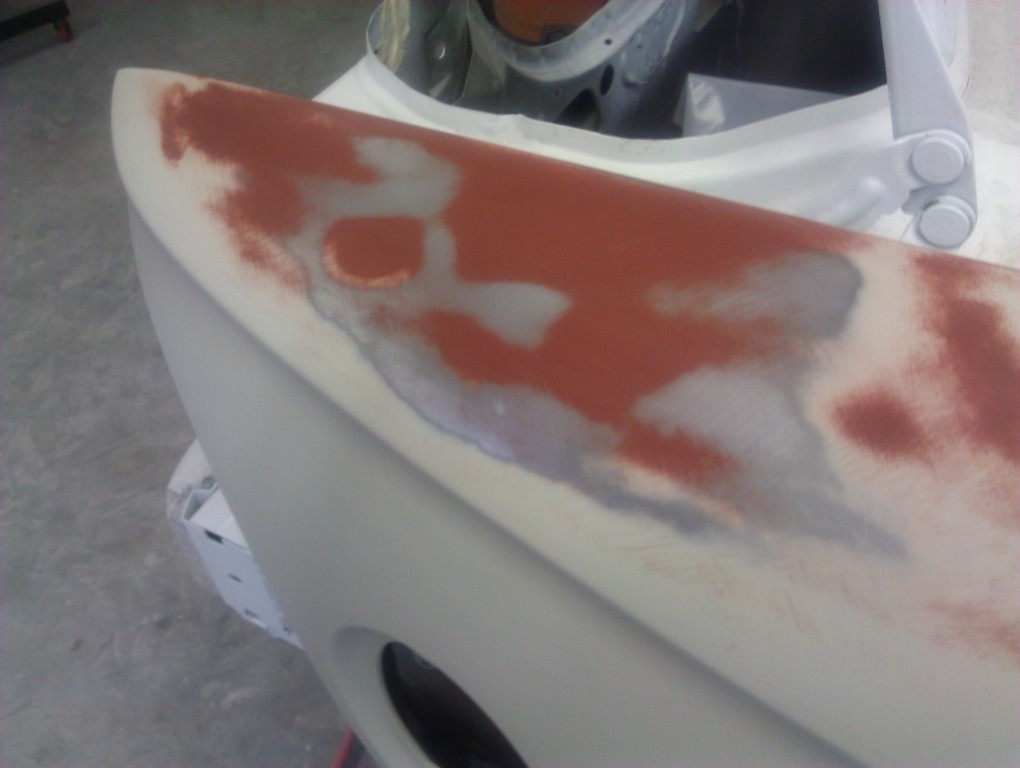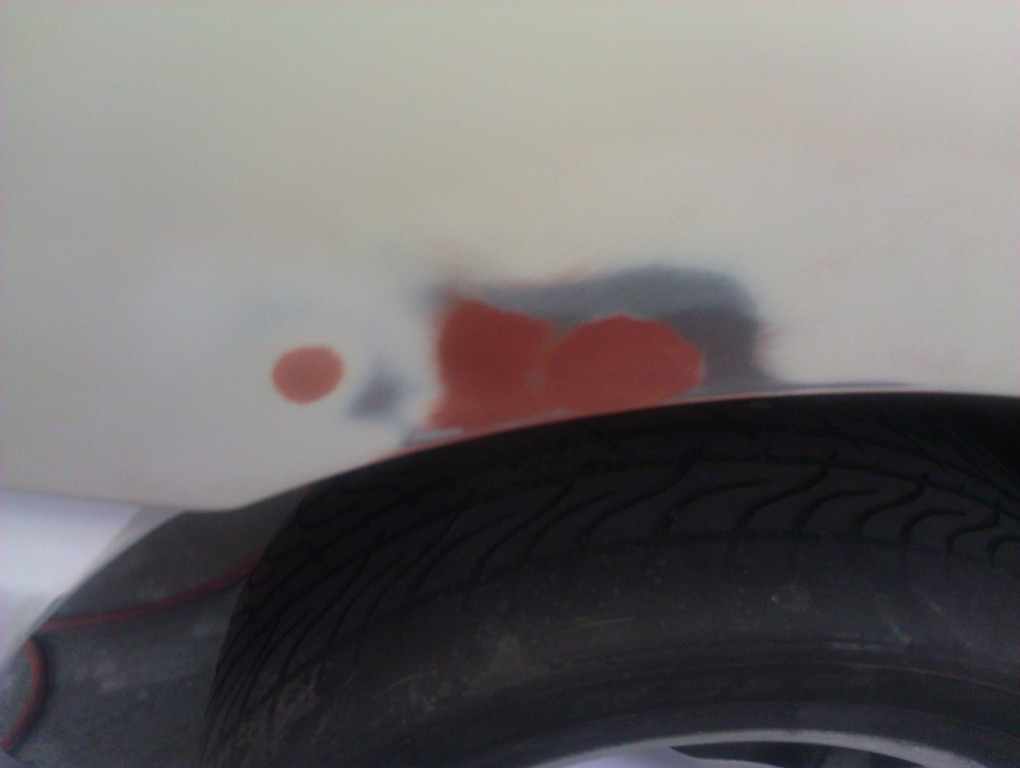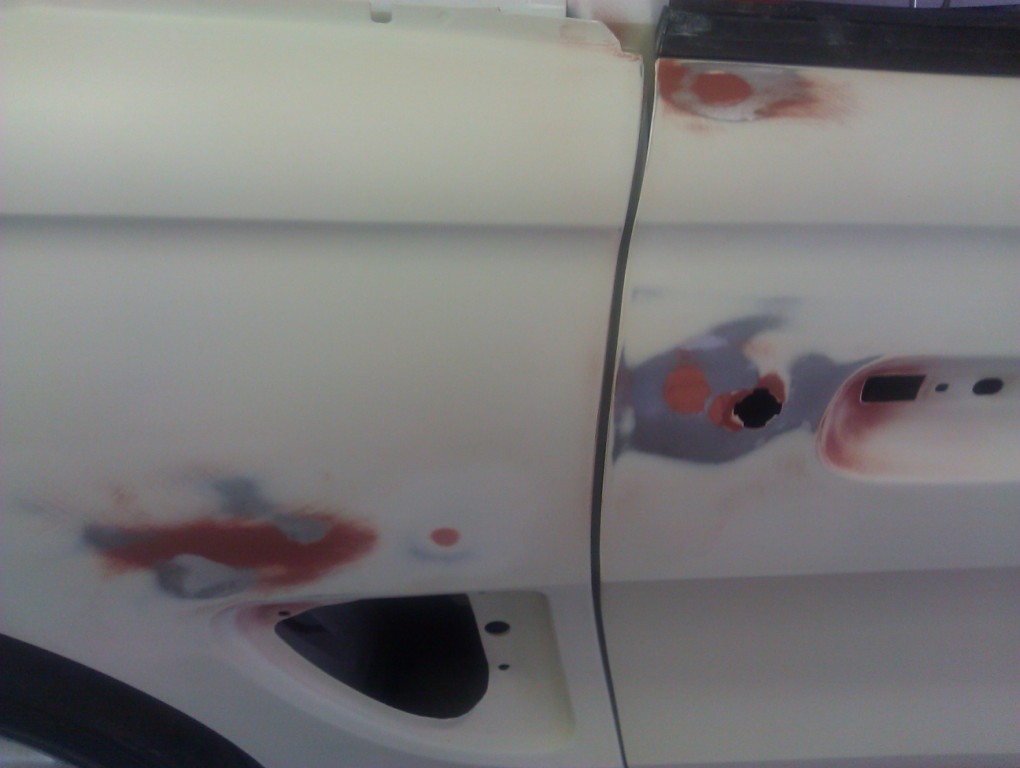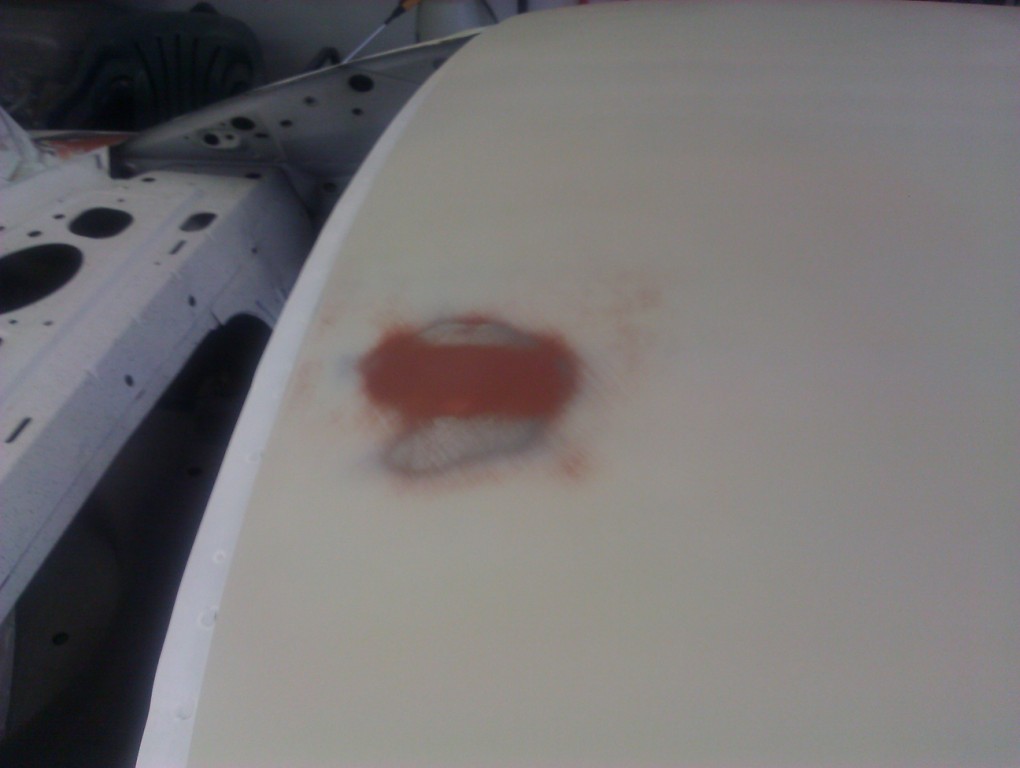 ---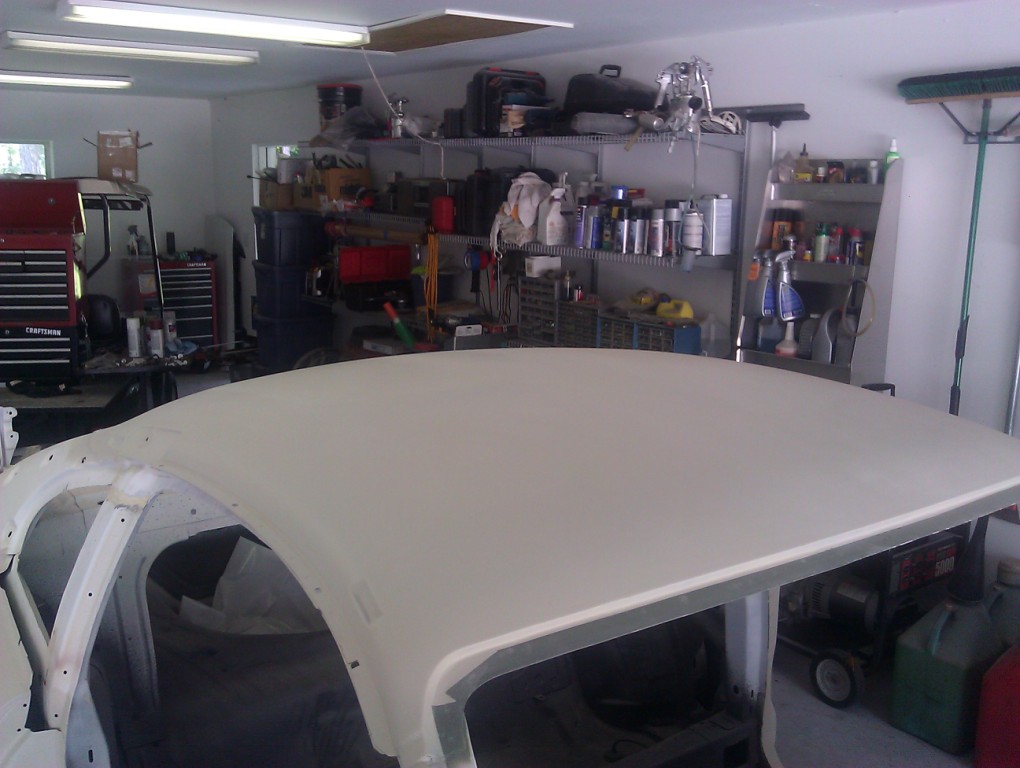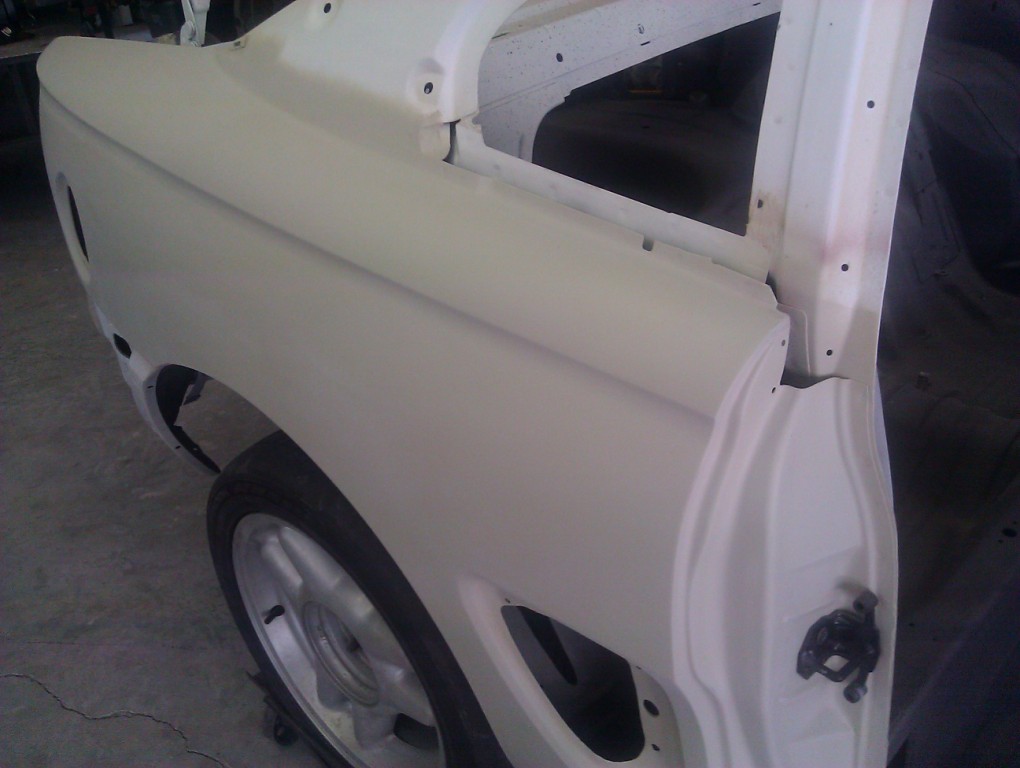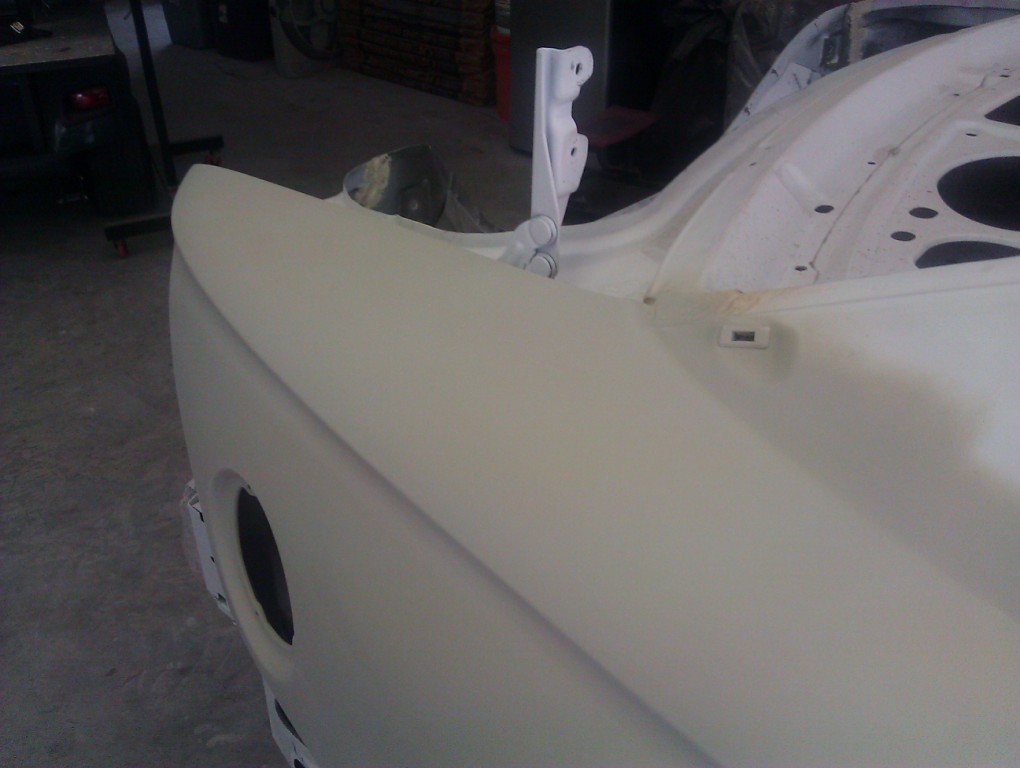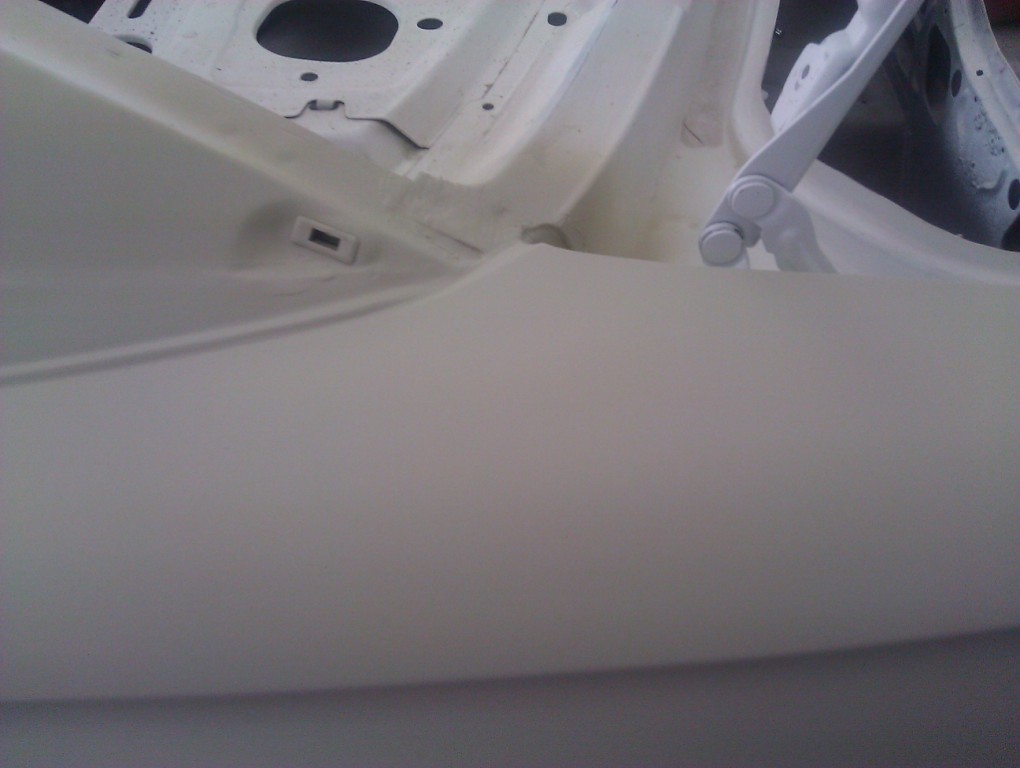 ---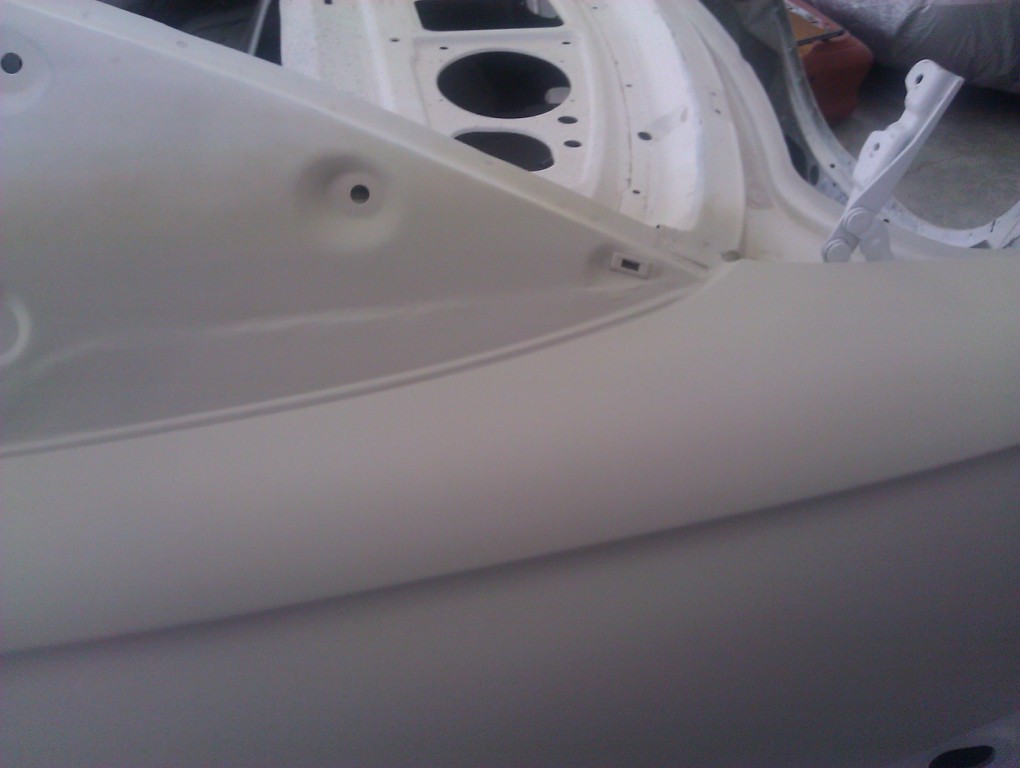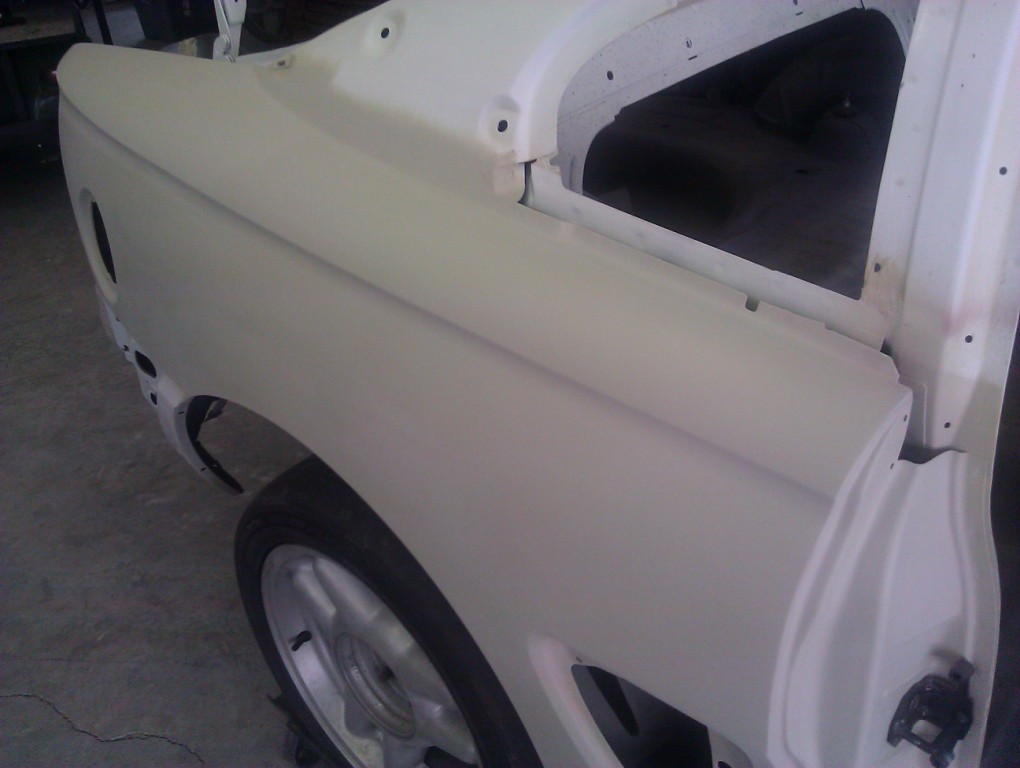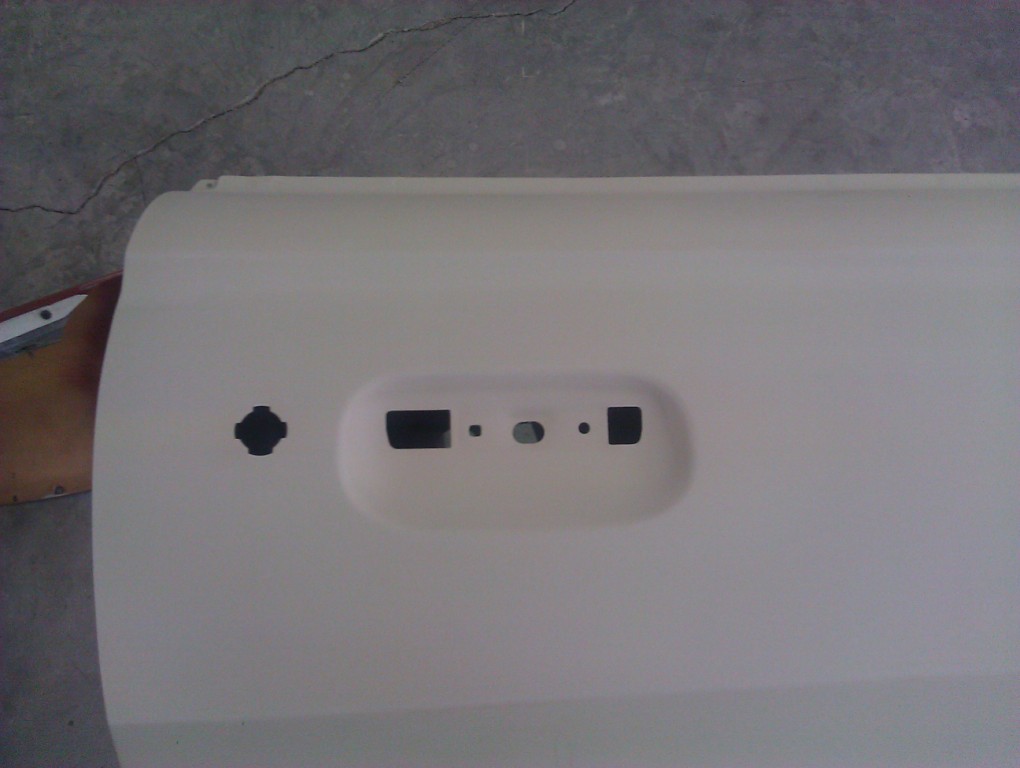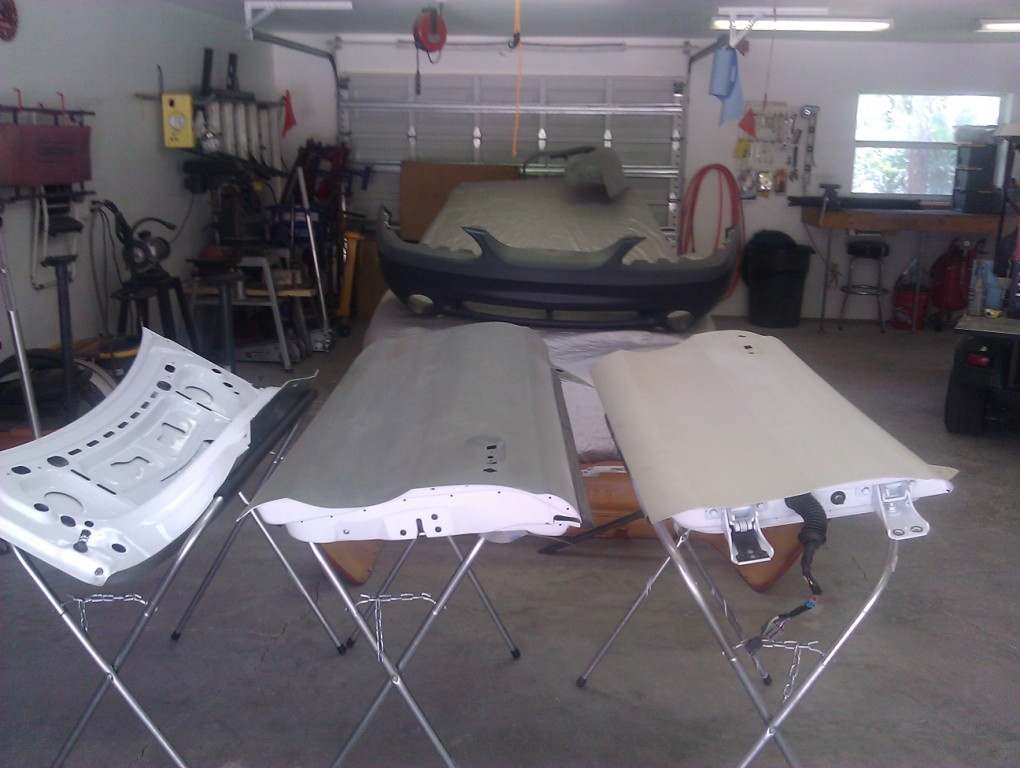 ---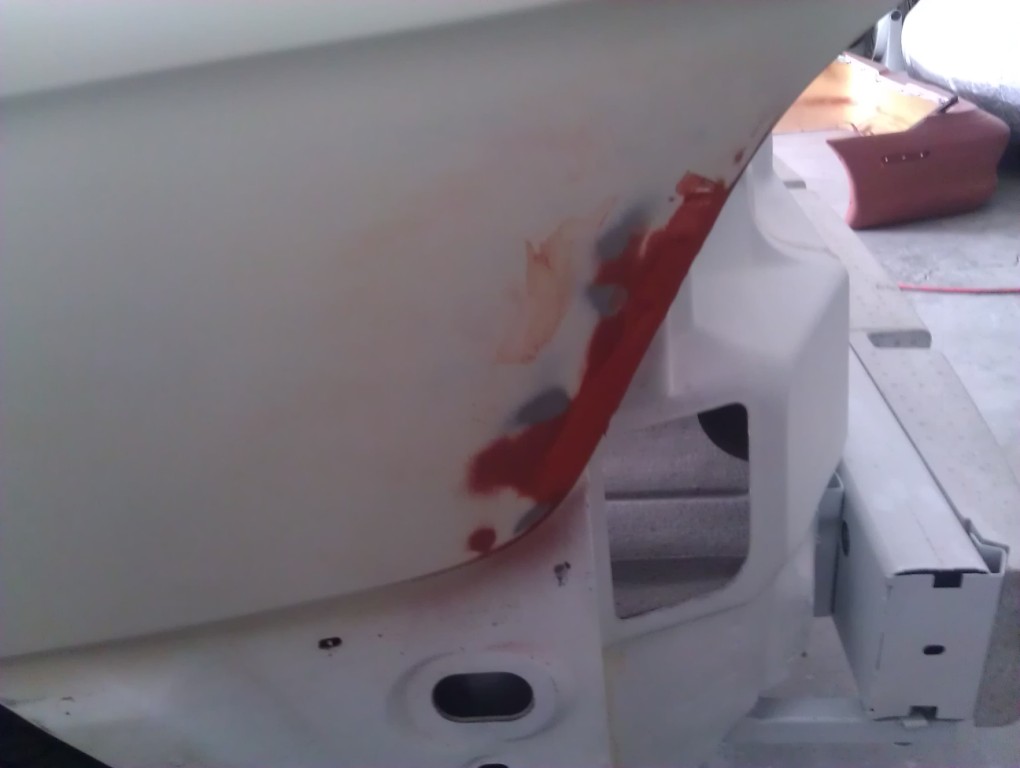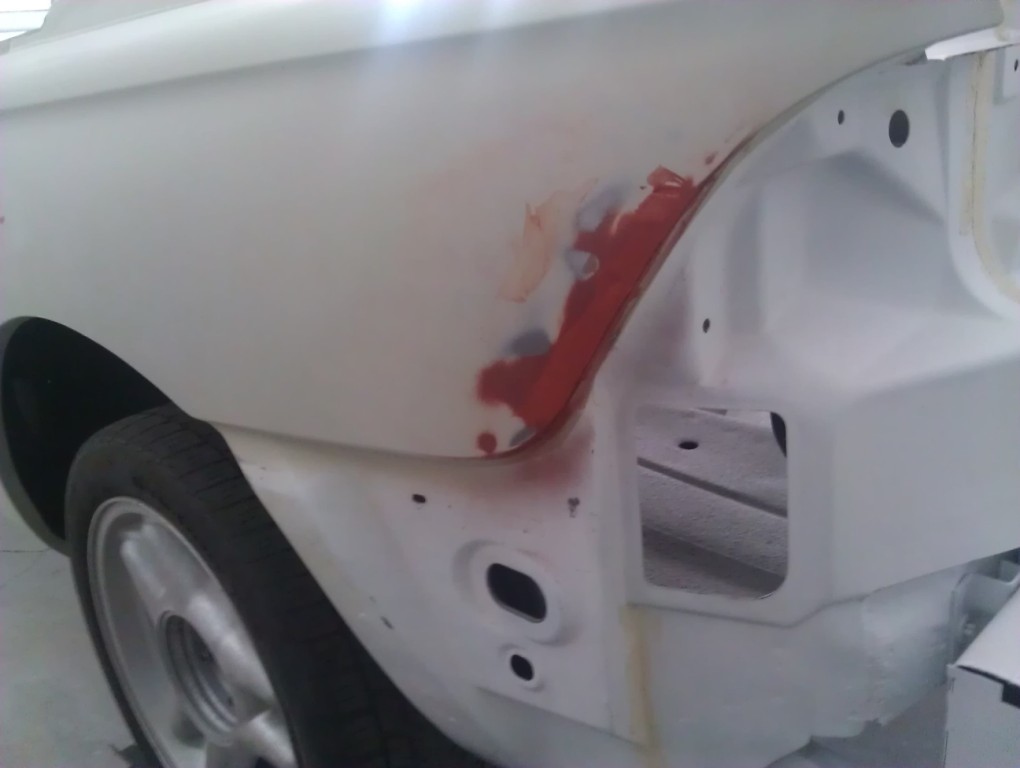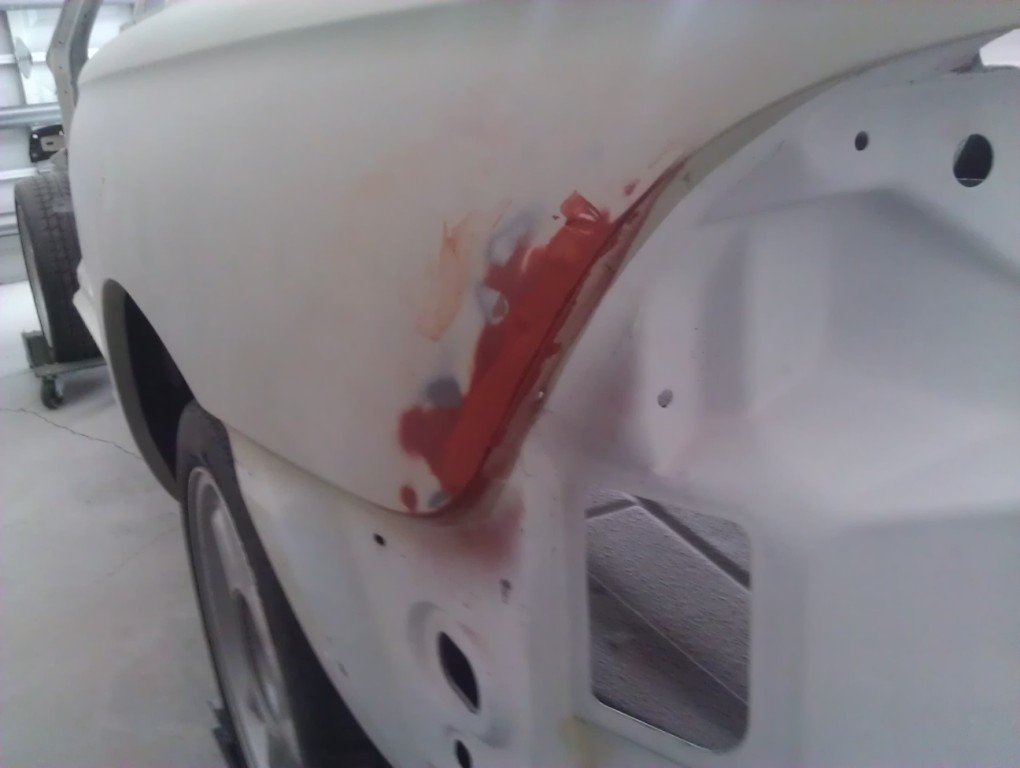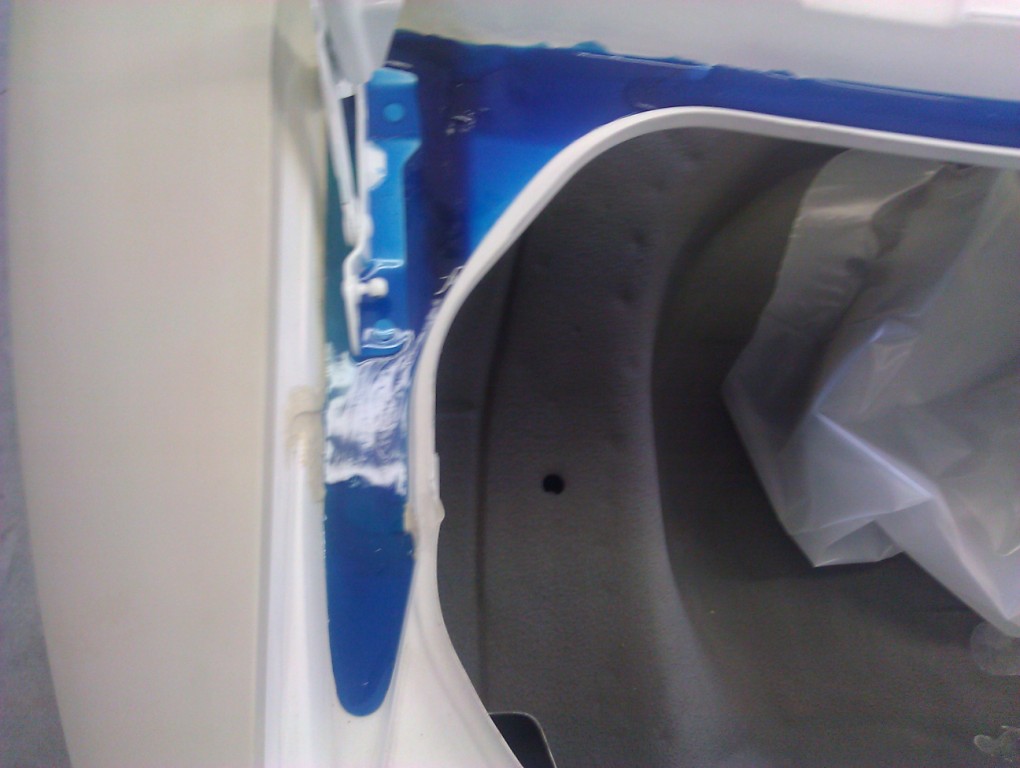 ---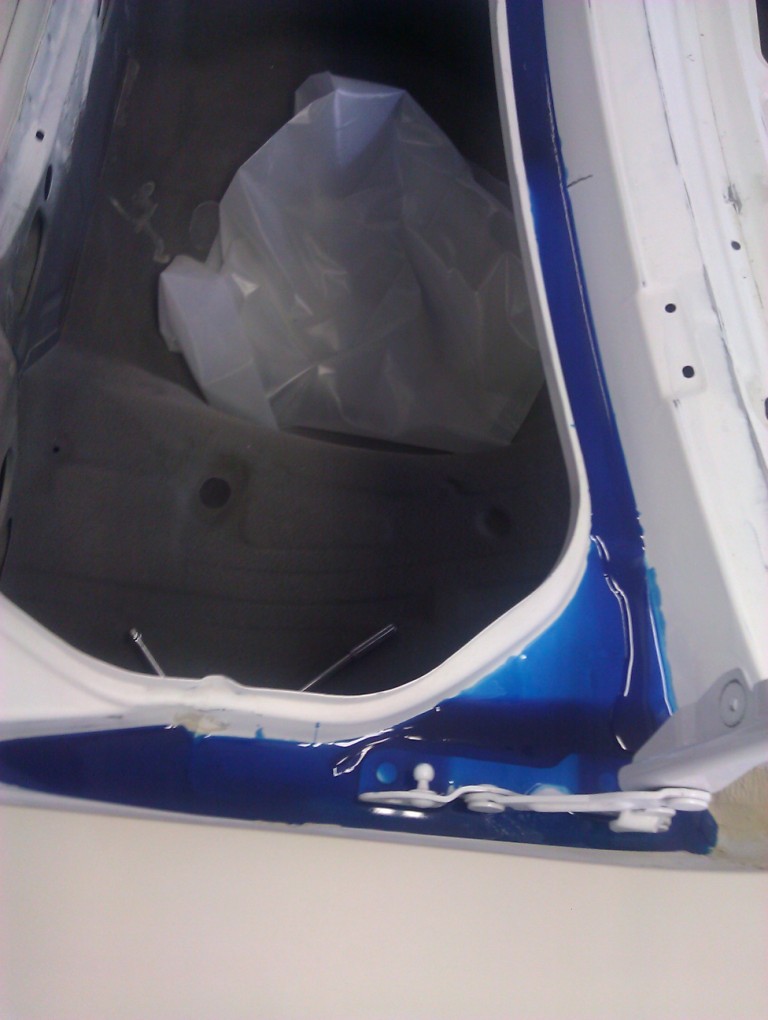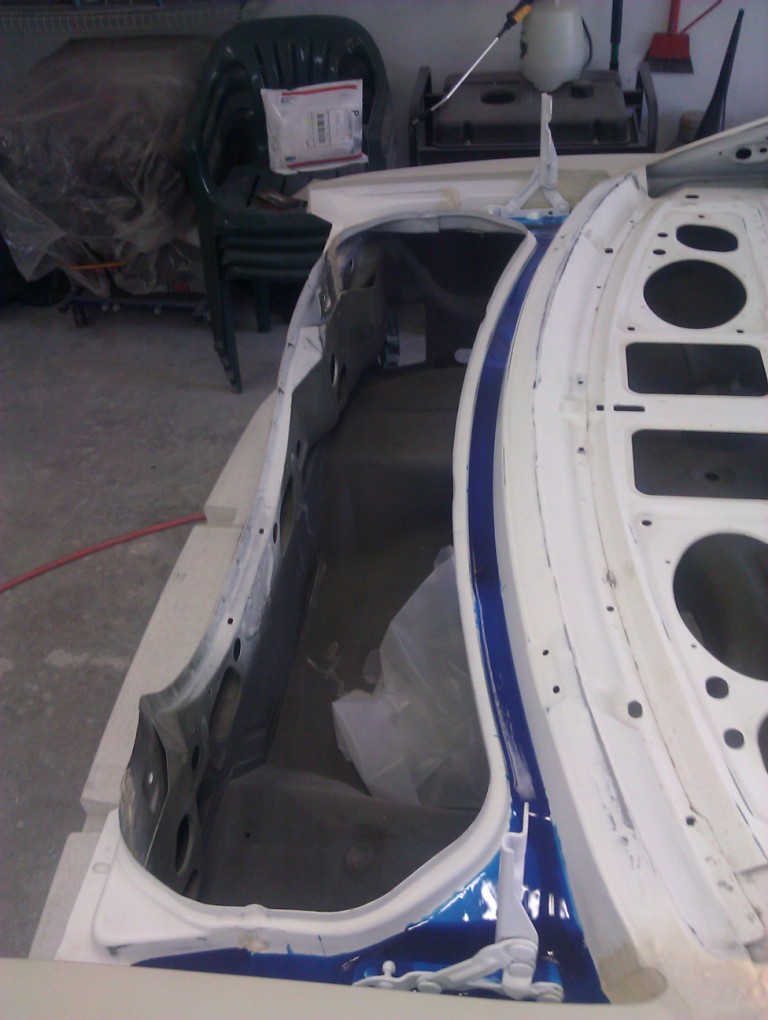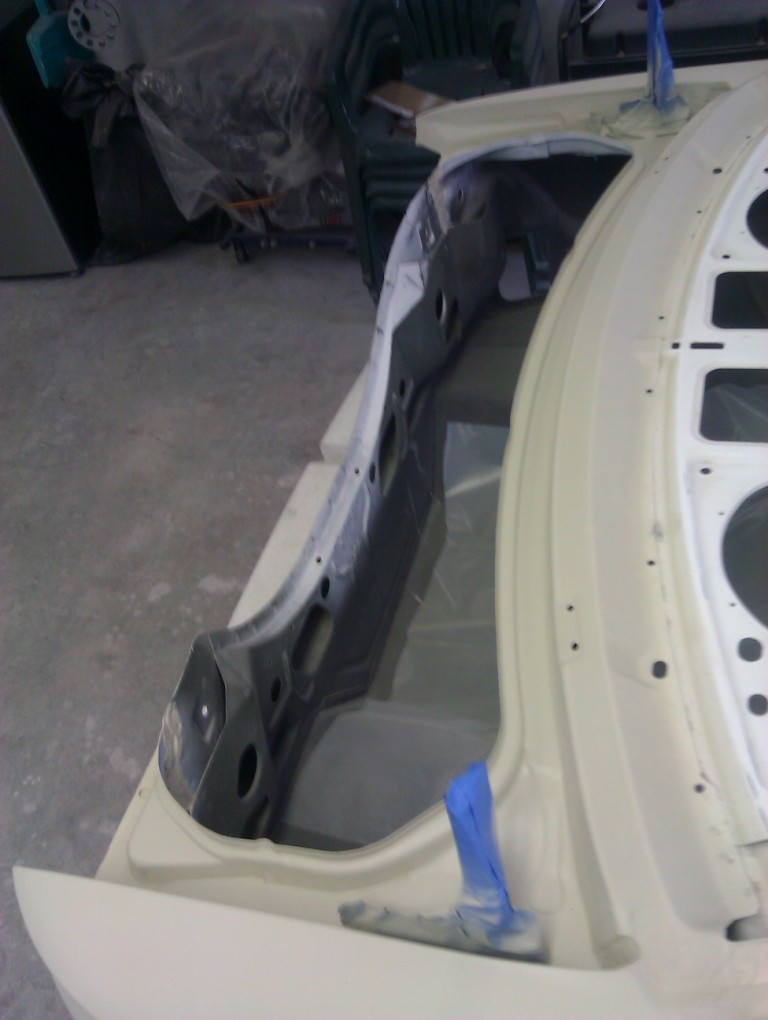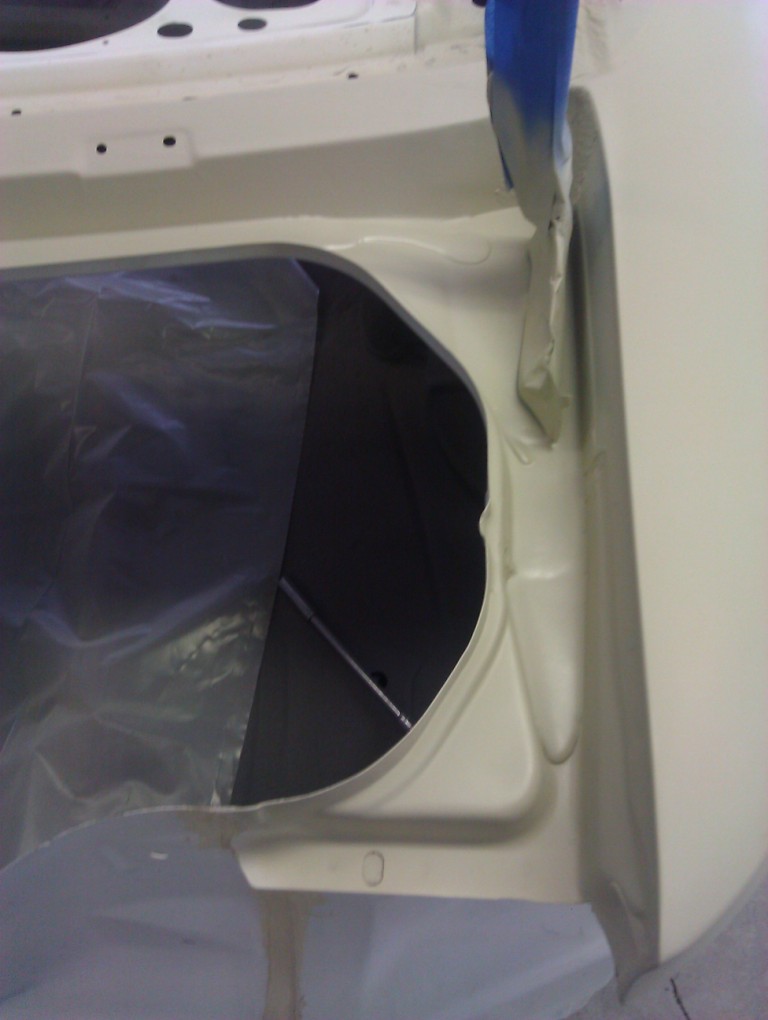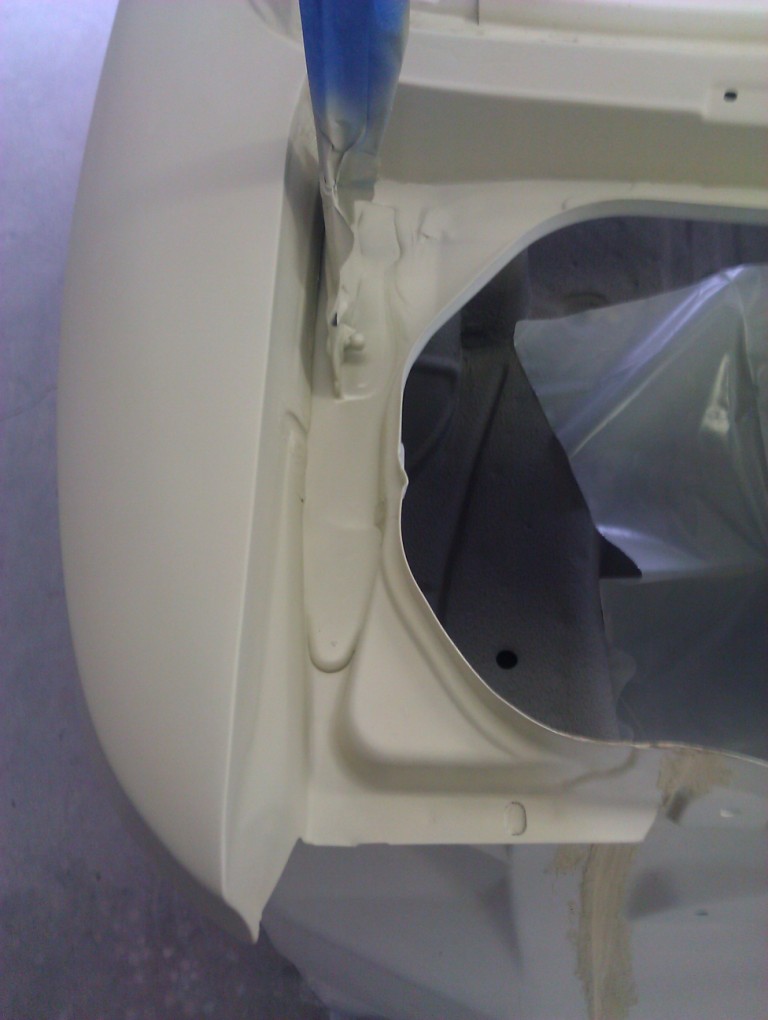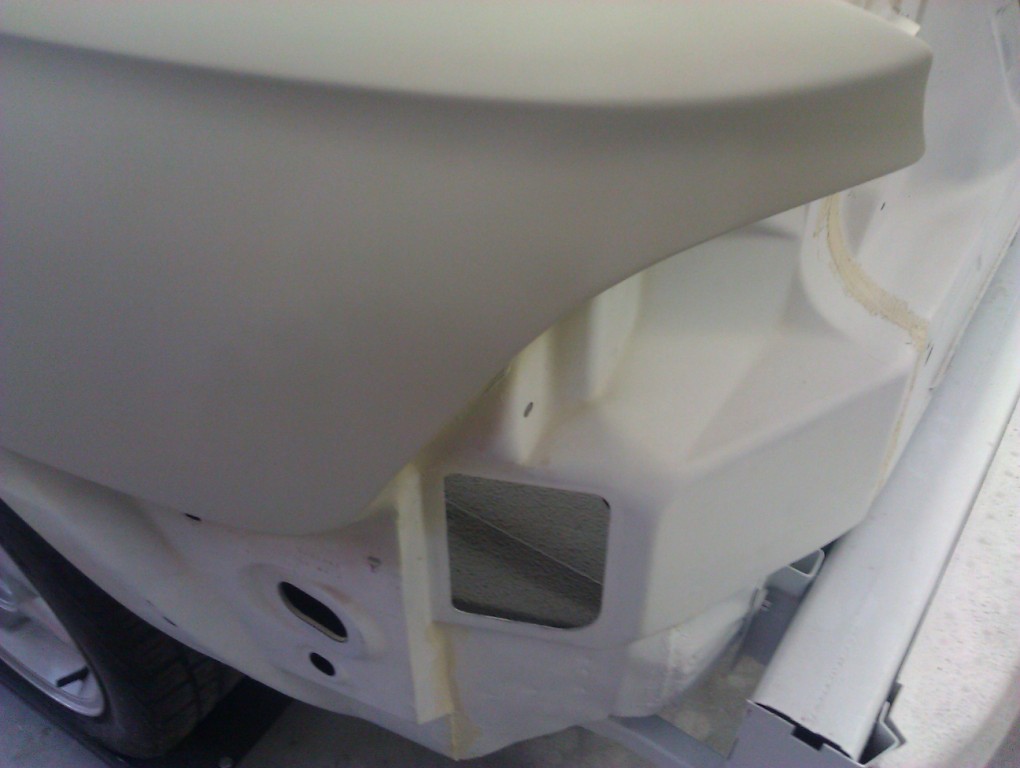 ---