#33: October 10th, 2010 - Restoring the Under-Dash Wiring Harness...
---
The factory tape used to hold the under-dash wiring harness together was coming apart, so I decided to replace the tape.
The harness is actually held together by two different types of tape that I purchased from National Parts Depot. The ends and junctions are held together by a high-adhesive fabric tape, while the main sections are done in a low-adhesive vinyl tape. This is not regular electrical tape!
It is best to tackle this job in small sections. Do not unwrap the whole harness. Do a section at a time, cleaning the wires as they are uncovered. I took three days to do the complete harness. I started with the driver-side, then the passenger-side, and final the last day was finishing up the Mach stereo harness. All ready to go back in.

---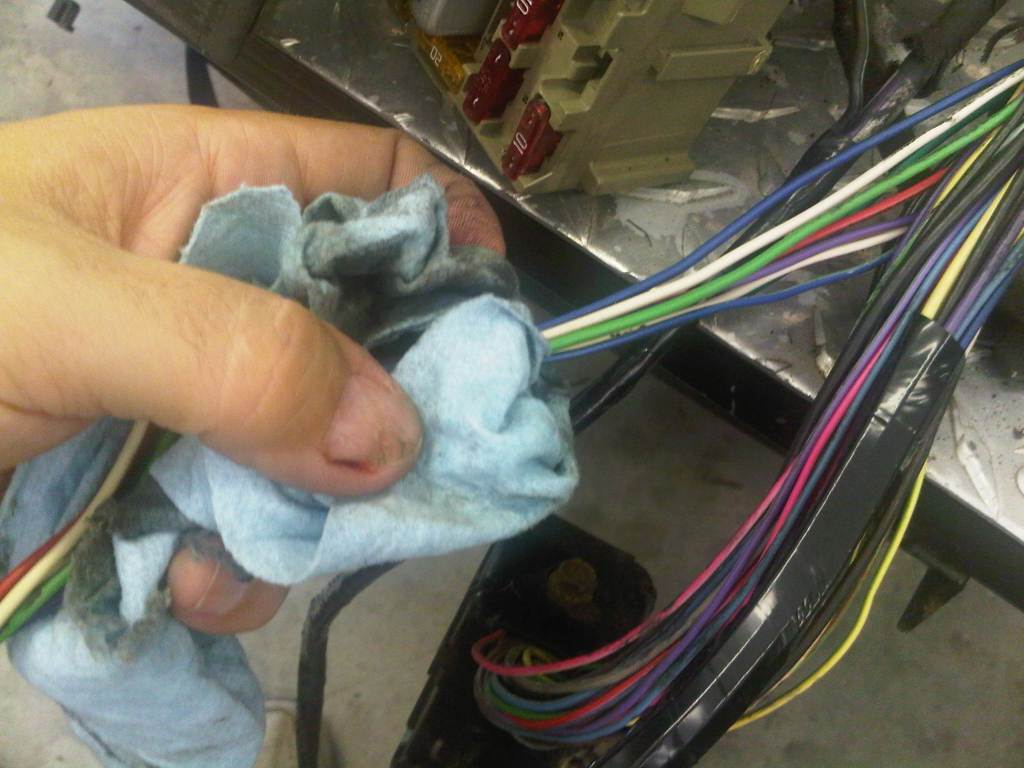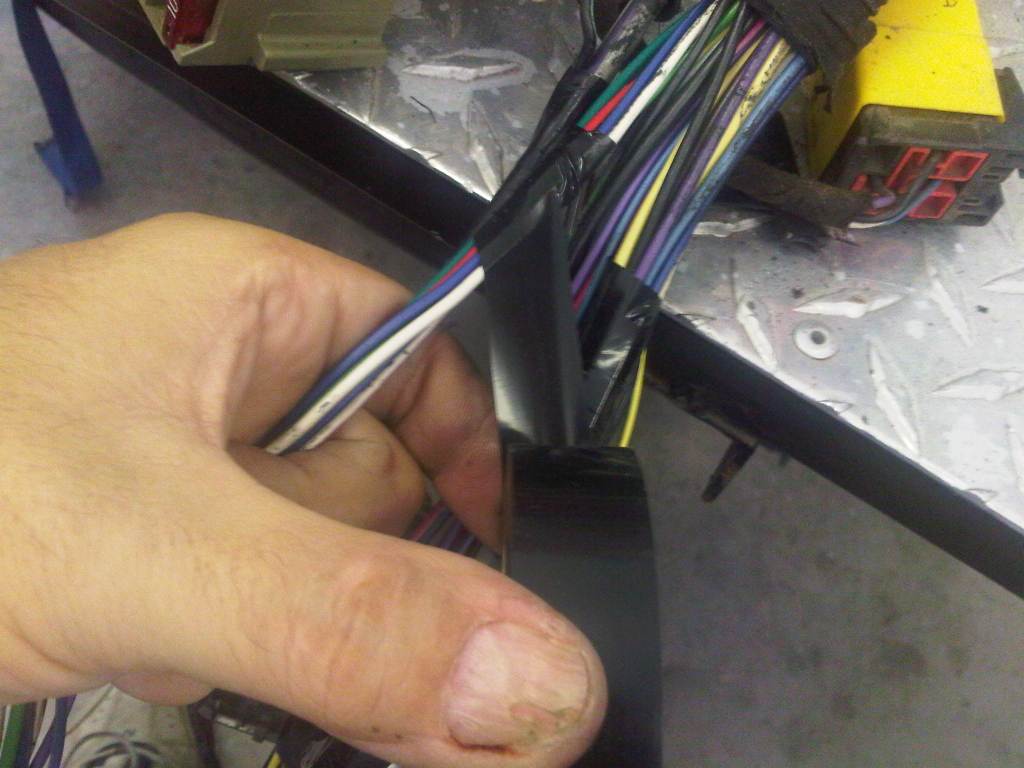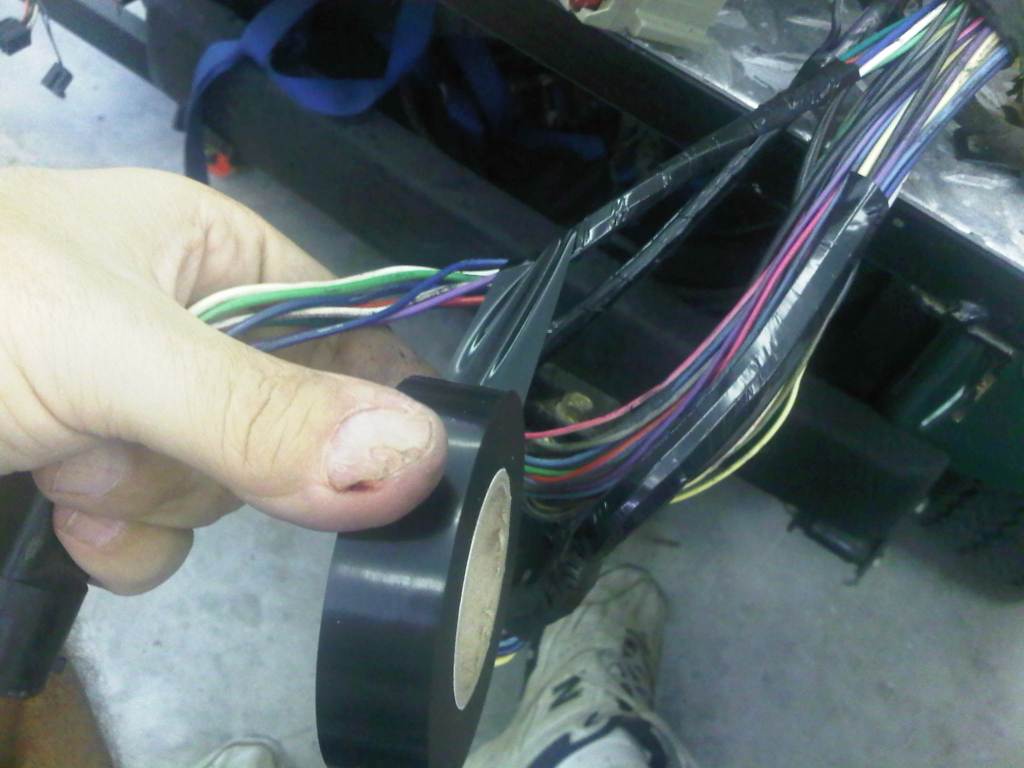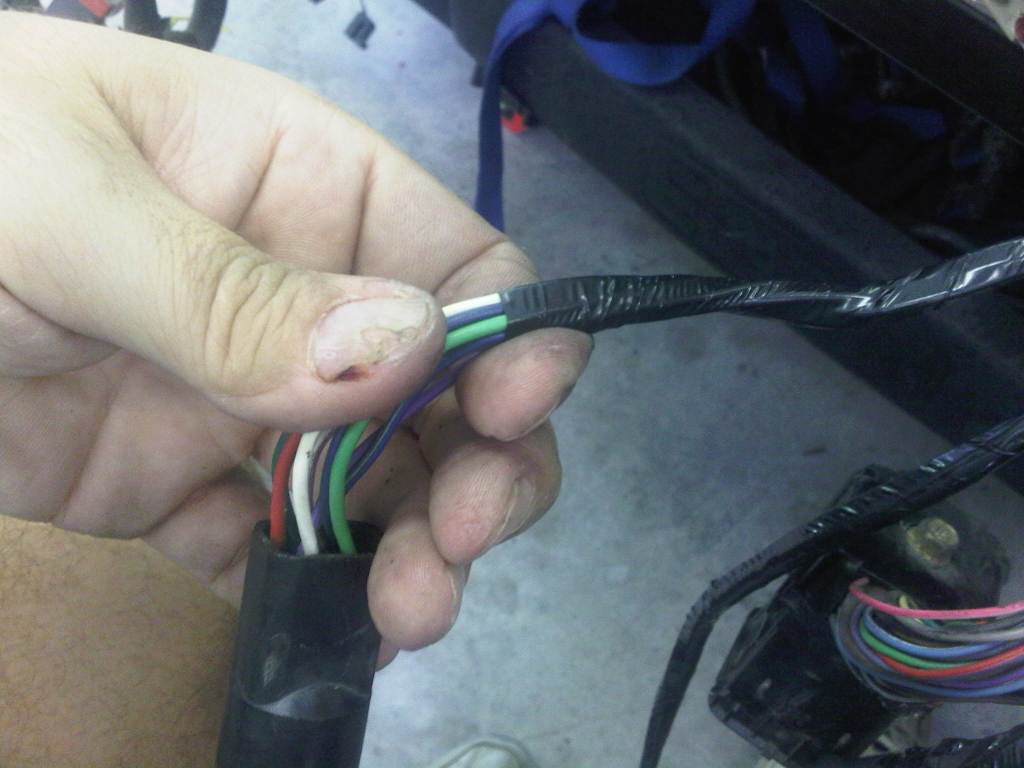 ---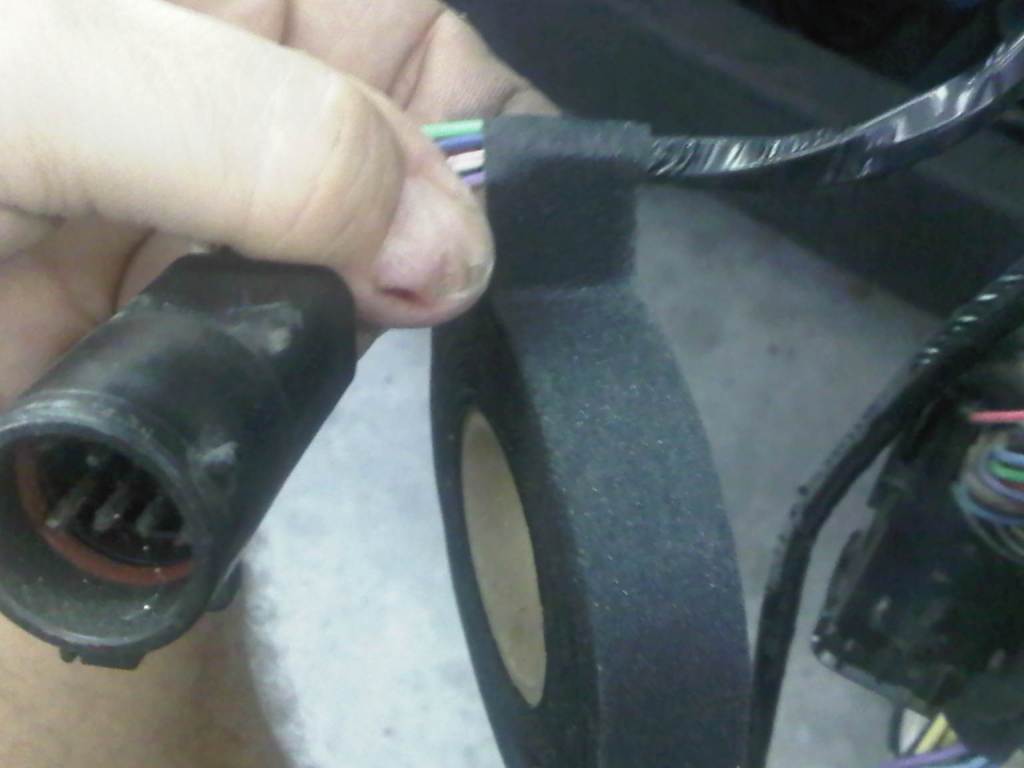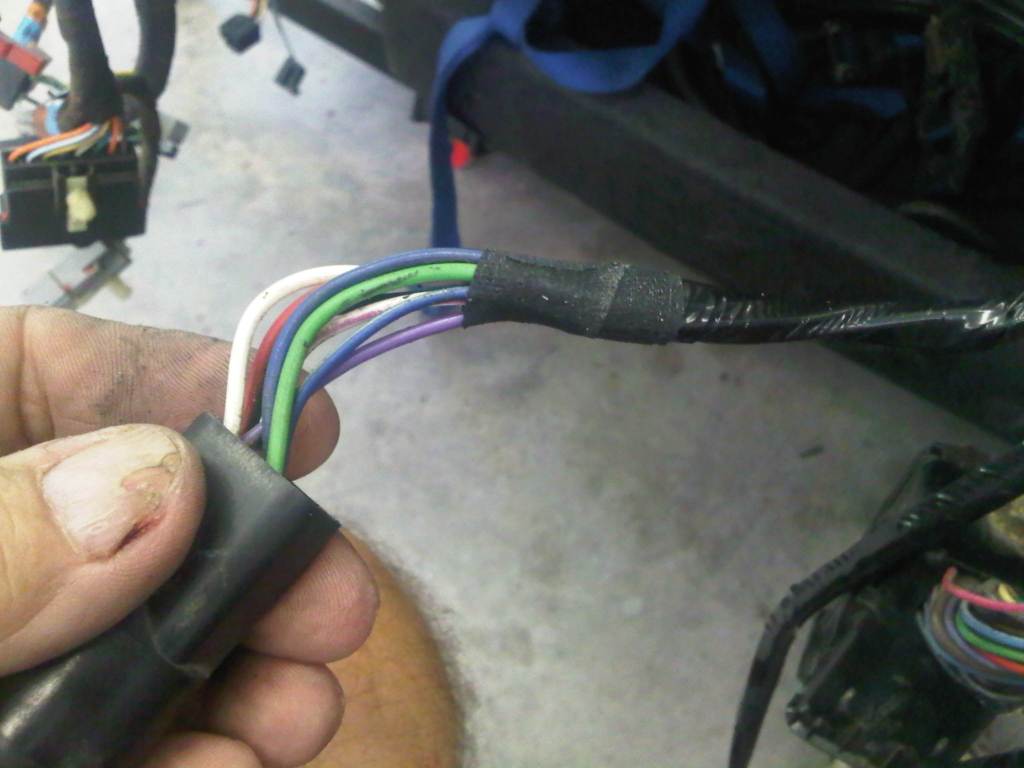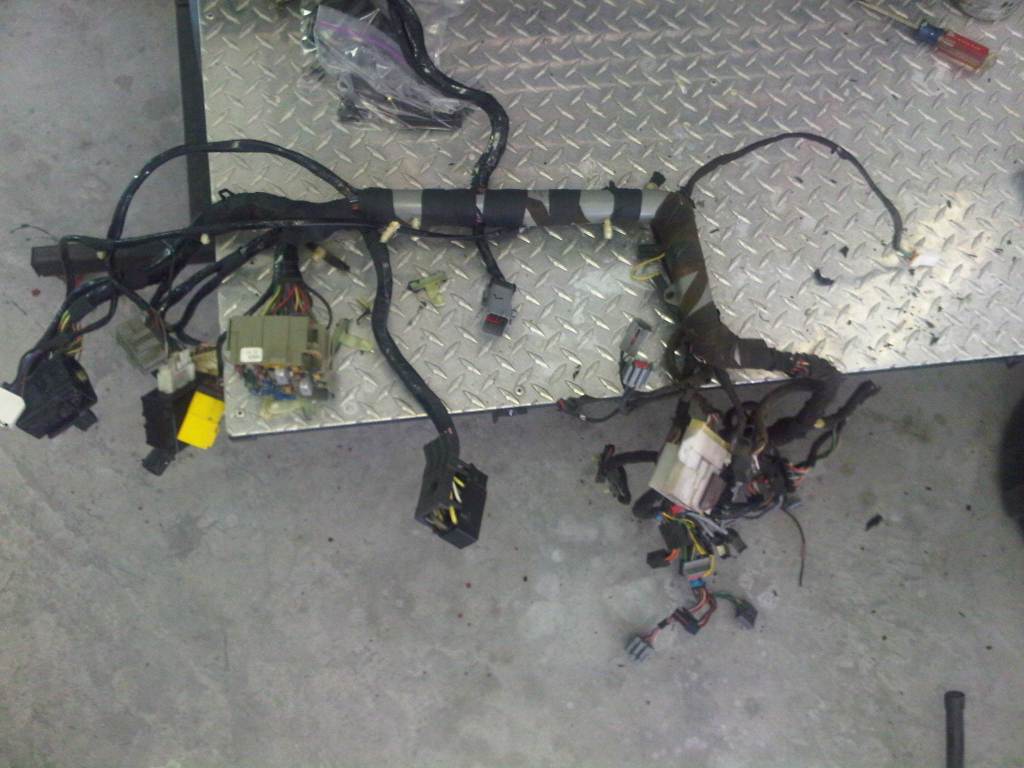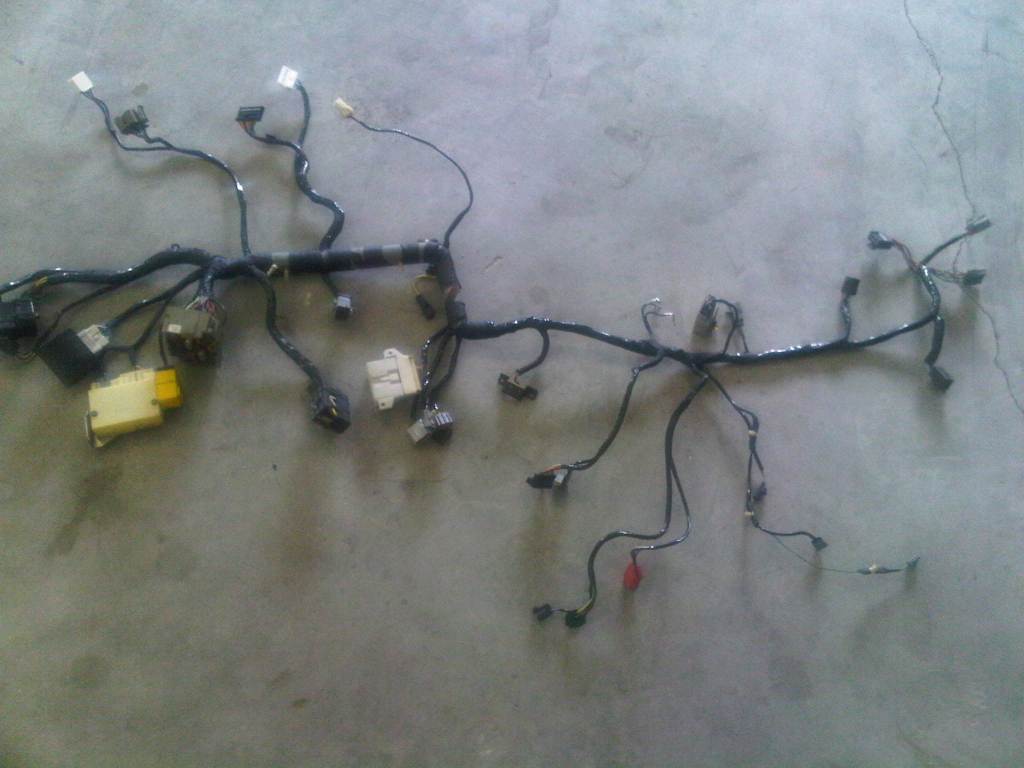 ---