#32: September 15th, 2010 - Fixing the Floor where the Drivers-side Seat attached...
---
When I took delivery of the car, the drivers-side seat track was a mess. One of the rear mounting ears was broken-off and the other had been re-drilled in order to get it to bolt to the floor. So before I started applying sound deadener or painting, I wanted to make sure the mounting hole were in the correct location.
I took one of the seats from the race car out of the attic and put it on the front seat mount studs and sure enough, the rear bolt holes did not line up with the seat frame.
I needed to drill new holes in the floor at the correct location, but first I needed to weld up the existing holes. To fill the holes, I took a bolt with the same thread, removed the head and cut it down to fill the hole. I then cranked up the heat on the welder and welded the bolt in the hole and filled the top so it was proud of the surrounding surface so I had some material to grind down.
Next I re-installed the seat and marked the new location and then drilled and tapped it for a 3/8 bolt. Final preparation including grinding down the entire surface and priming. From the underside, you can compare the new holes location to the old holes.
---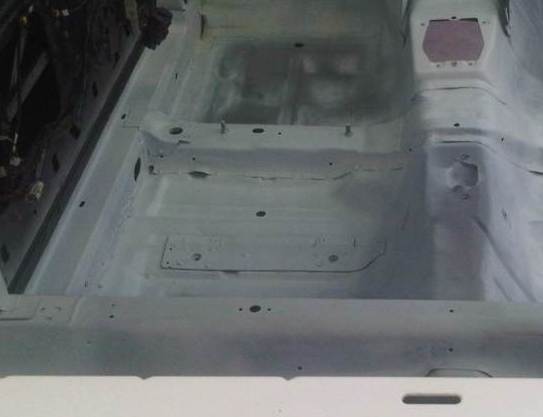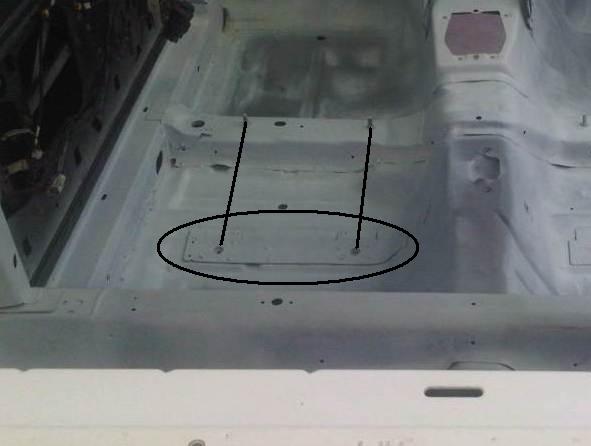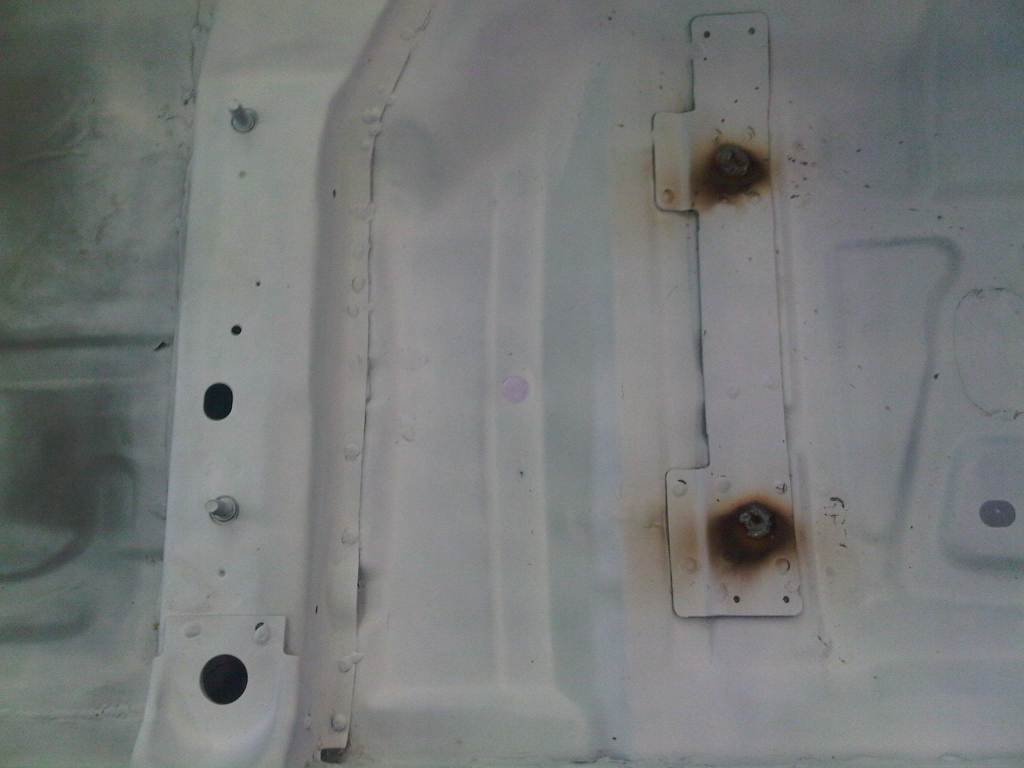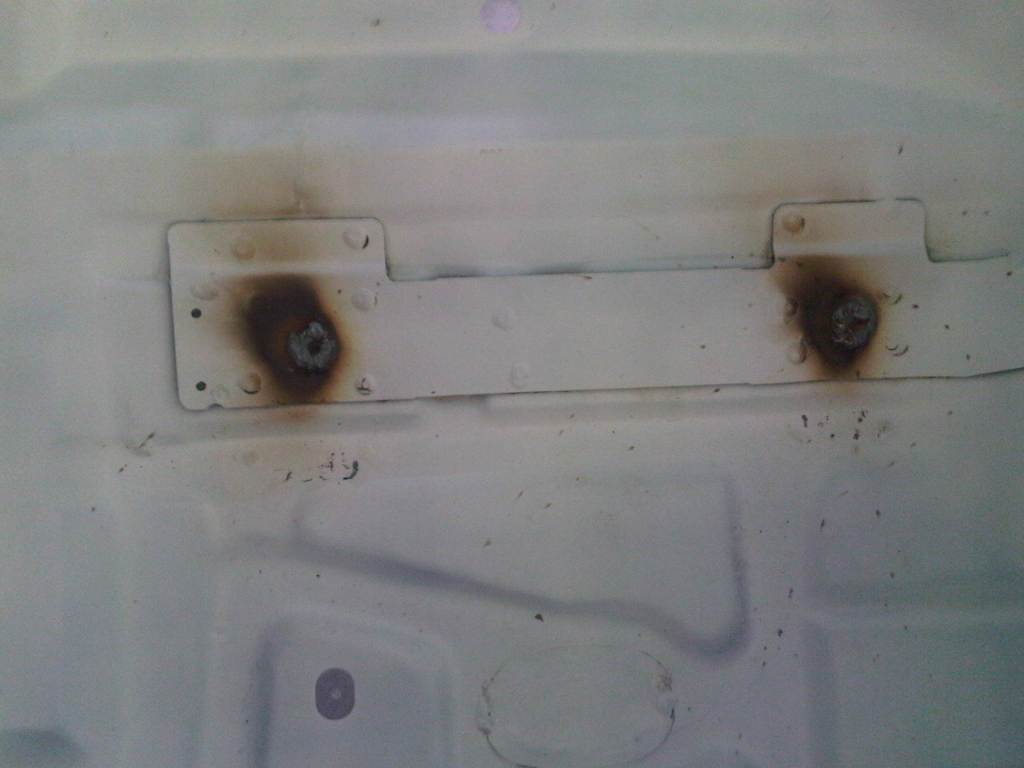 ---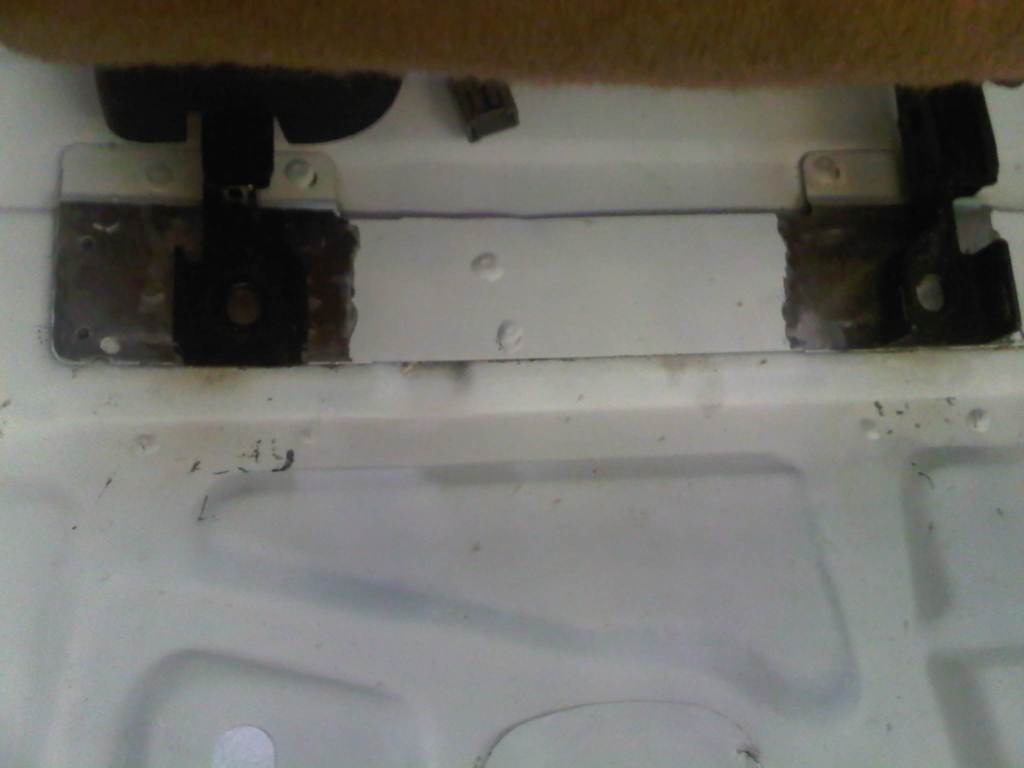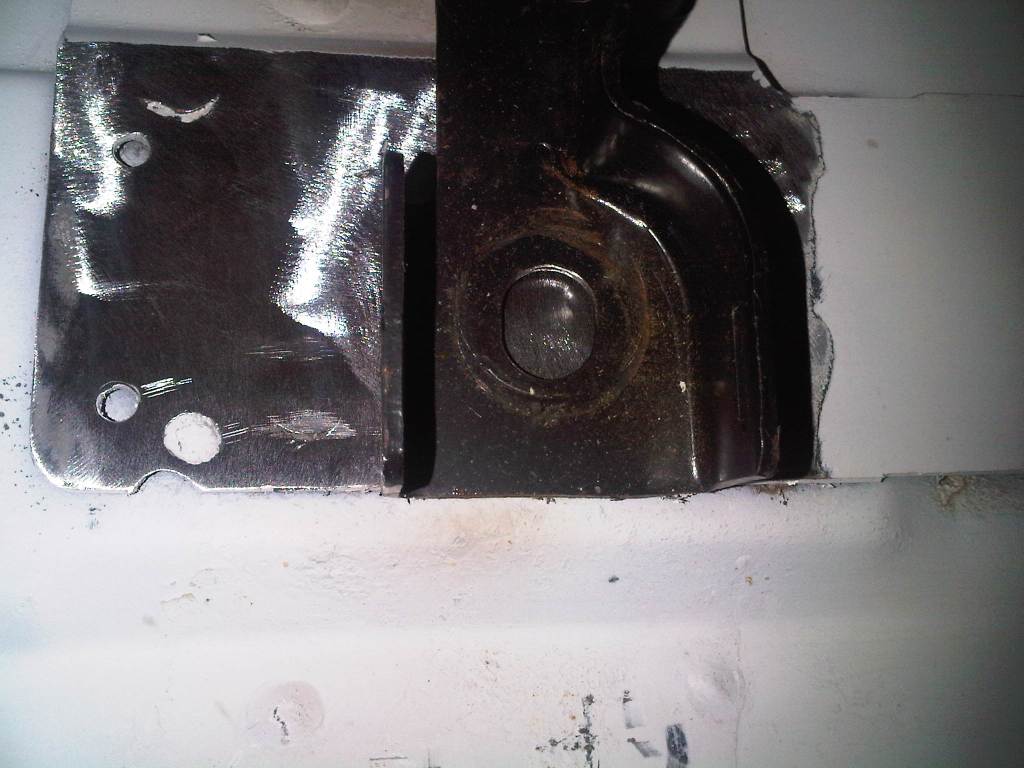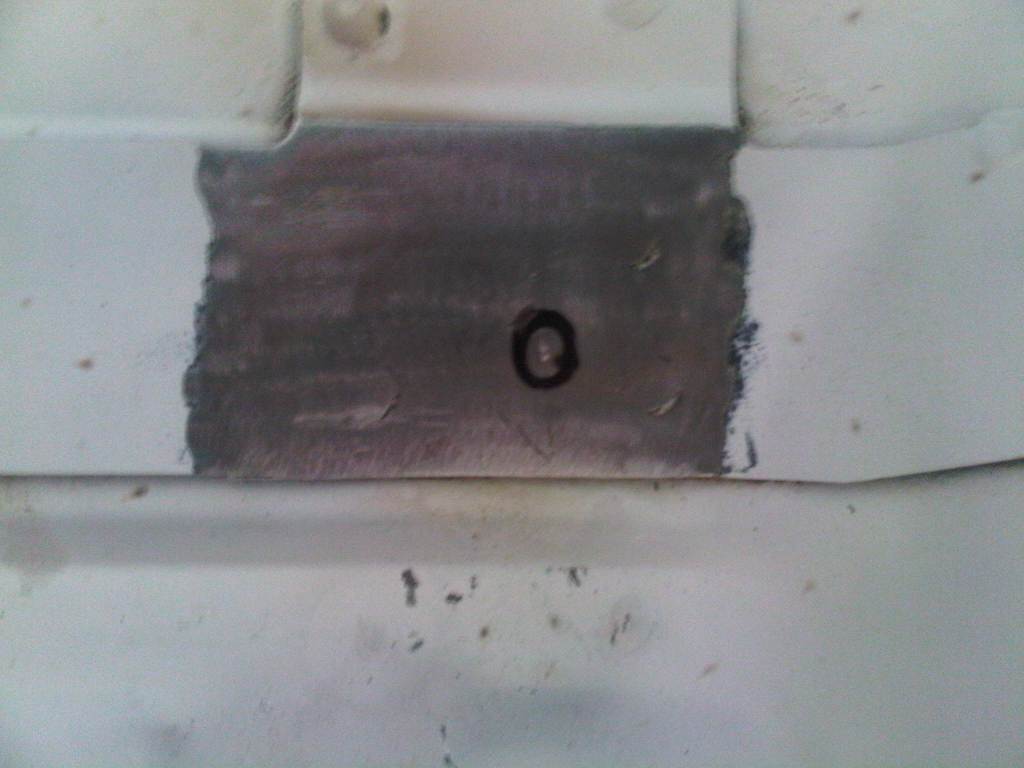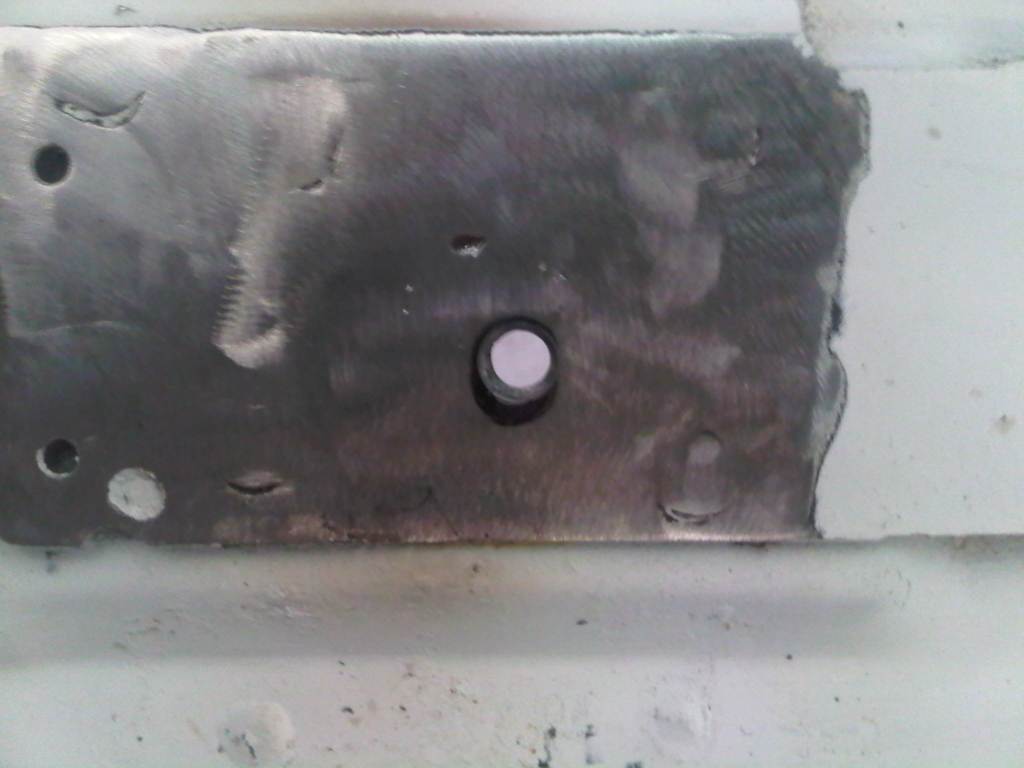 ---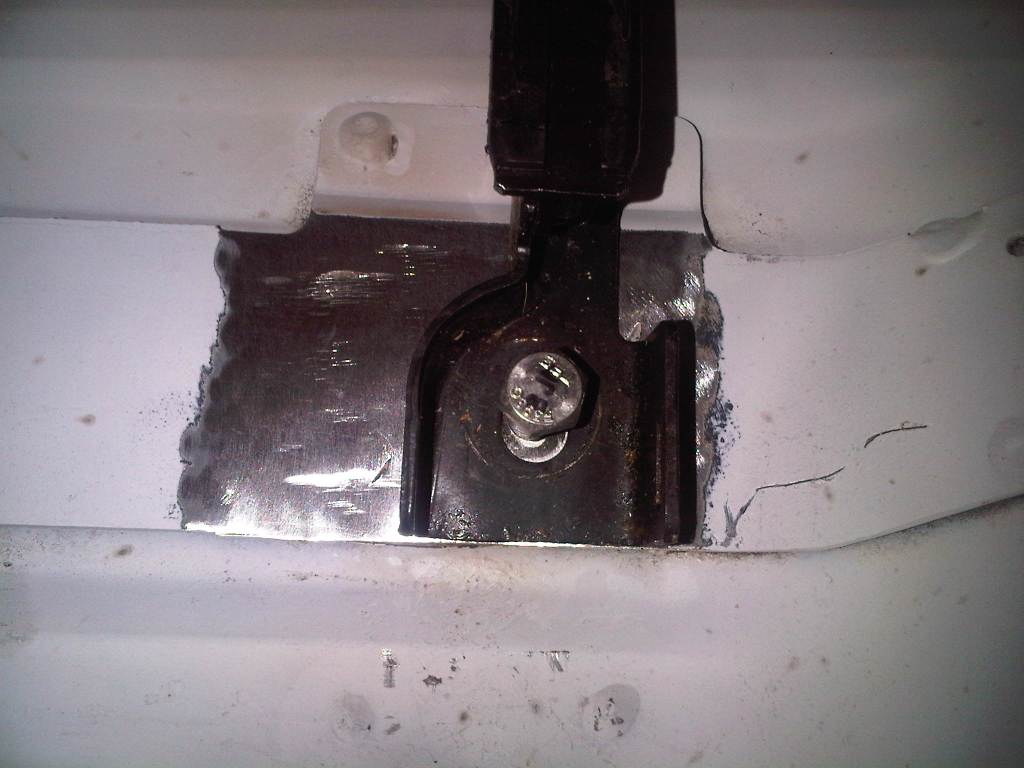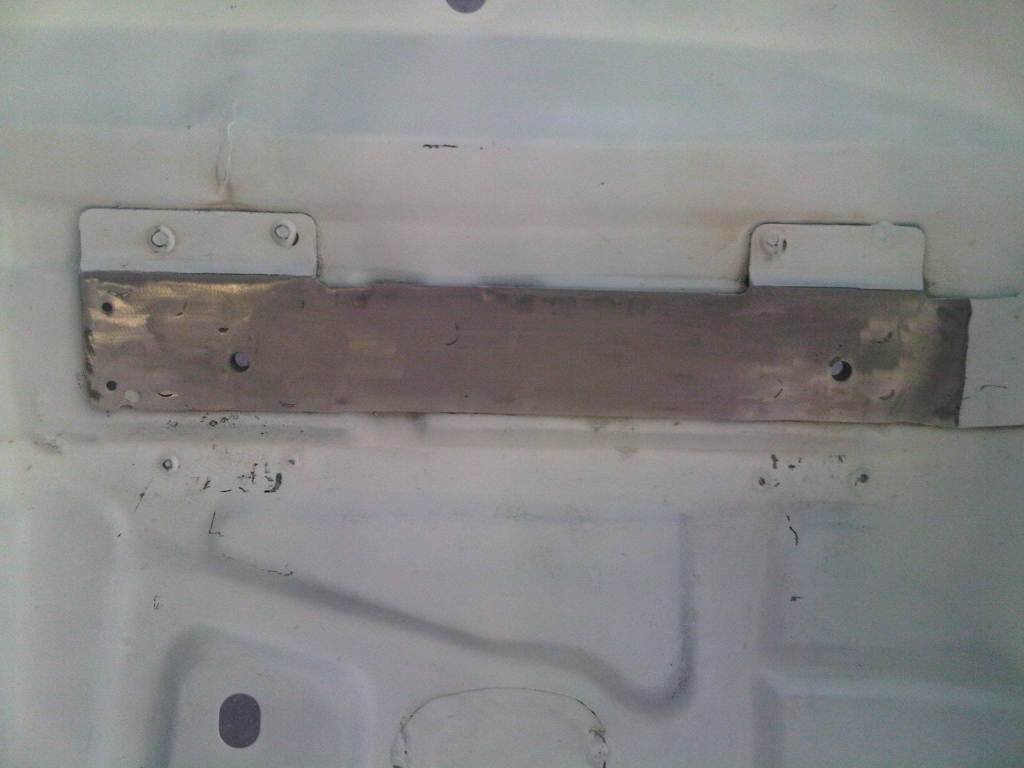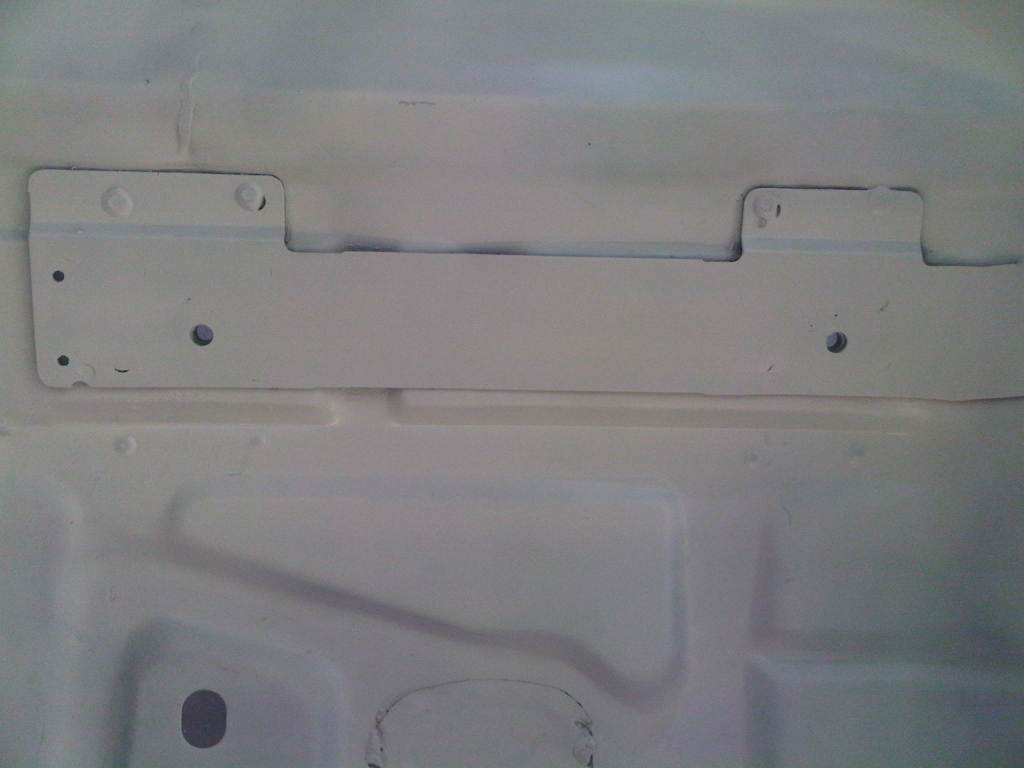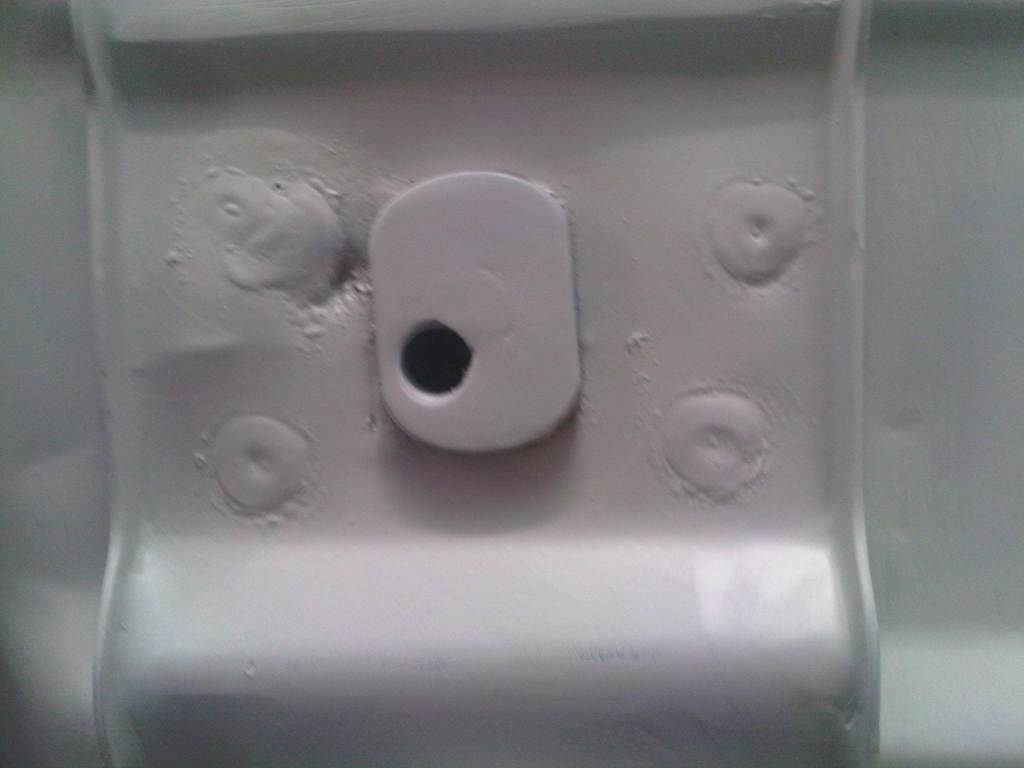 ---