#24: September 2nd, 2010 -
Installing the new Radiator Support...
---
Back in July, I did the initial test-fit on the support. But before I could install it, some prep work was in order. As this is an 'aftermarket' support, it needs some 'tweaking' to get it to fit correctly. Plus there are plenty of spot welds, dents and dings that need attention before can be install. Also, the e-coat must be removed at the areas to be welded and weld-thru primer applied.
One area that puzzled me is that the bumper mounting hole were not threaded and were too large to just tap. I ended up welding in some threaded inserts. You can see them in the third picture.
After the support is fully welded, the corner reinforcements can be welded on and the entire support can be cleaned with a scuff pad and paint thinner. Once that is done, several coats of primer can be applied.
---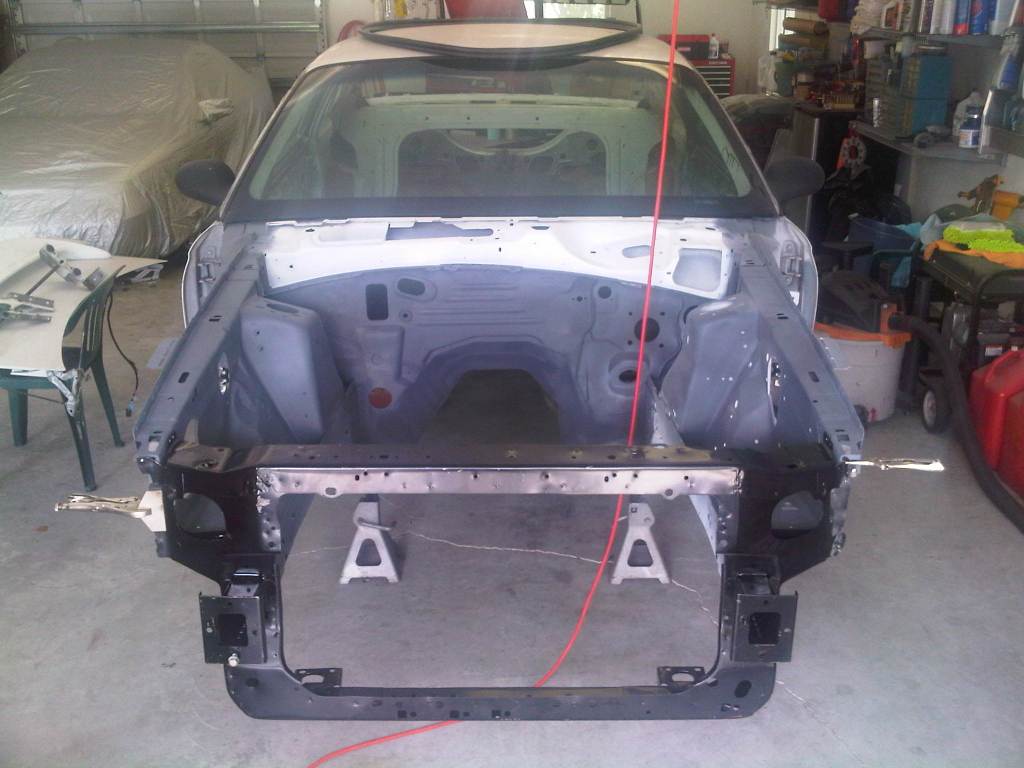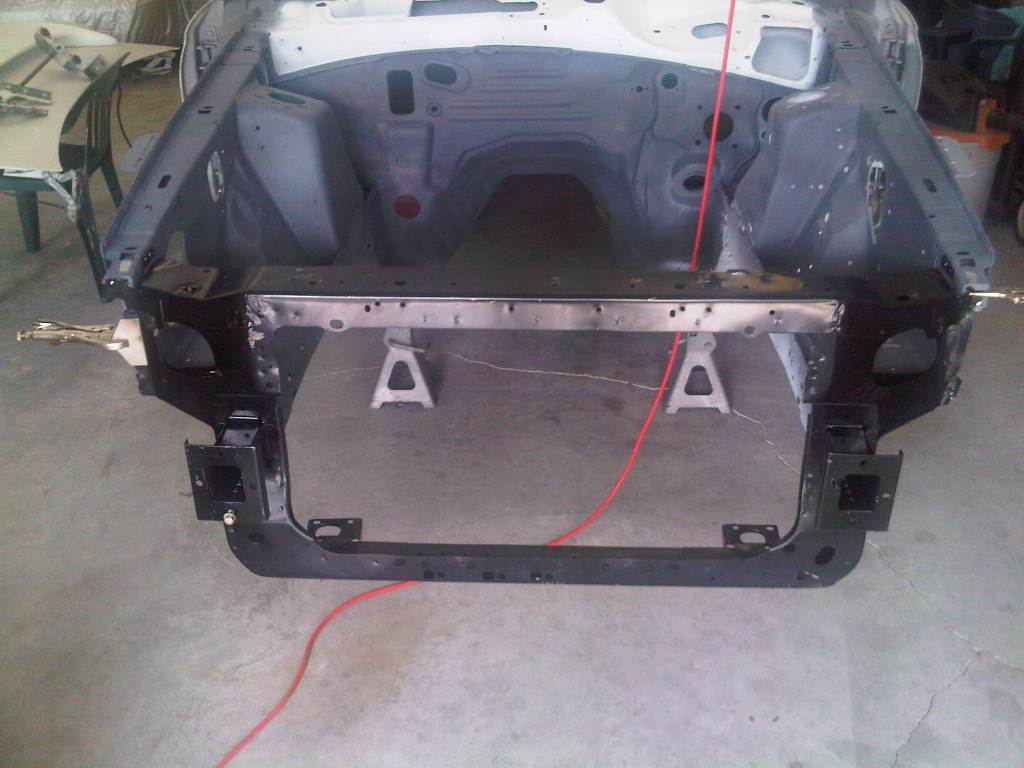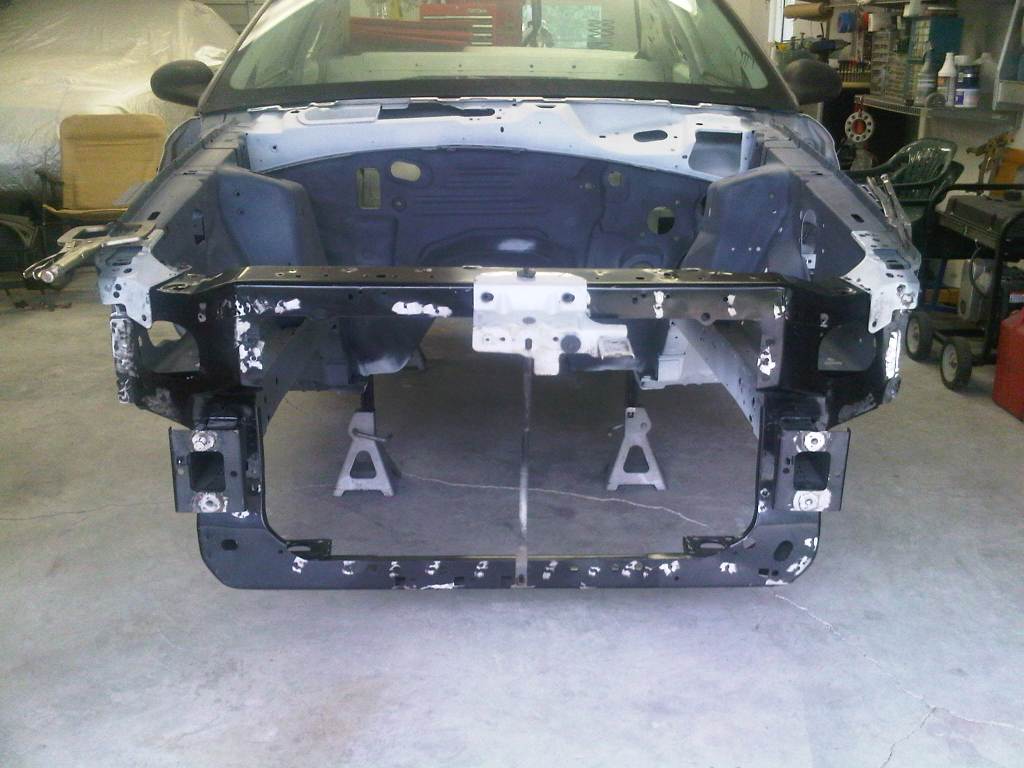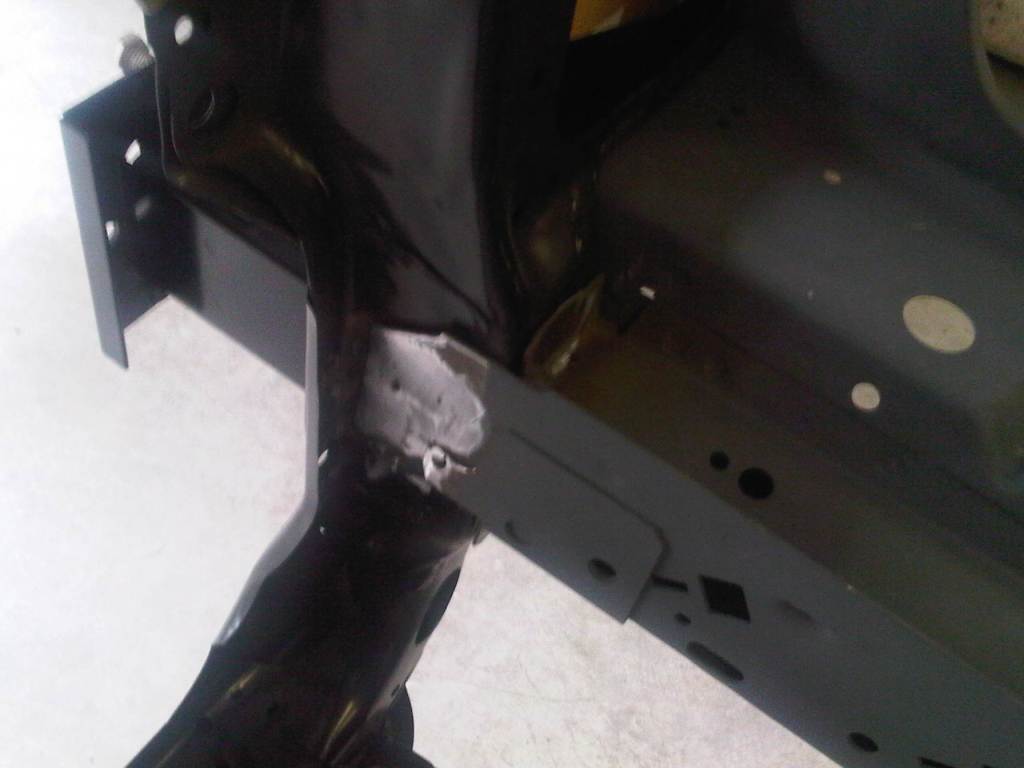 ---