#20: August 6th, 2010 - Cleaning the Trunk Floor and Fixing the Rust Holes...
---
When I removed the sound deadener from the spare tire well, I found some rust holes. The repair procedure for this is to cut out the rusted metal and weld in new metal. Now that I have done this on the car for other repairs, this one went pretty well. You can hardly see the repair.
The more time consuming issue was the cleaning up of the rest of the trunk. I needed to remove all the factory seam sealer to check for additional rust. The factory seam sealer is difficult to remove. In some areas, it is over an inch thick! It required several types of scrapers, brushes and tools to get it all off.
Luckily, all I found was surface rust that was easily removed with grinding and/or chemical rust remover. However, the liquid rust remover also lifted the factory paint, so considerable time was spent scrubbing off the old paint with a scuff pad and paint thinner. Once that was done, the entire trunk is ready for a coat of primer to finish it off.
---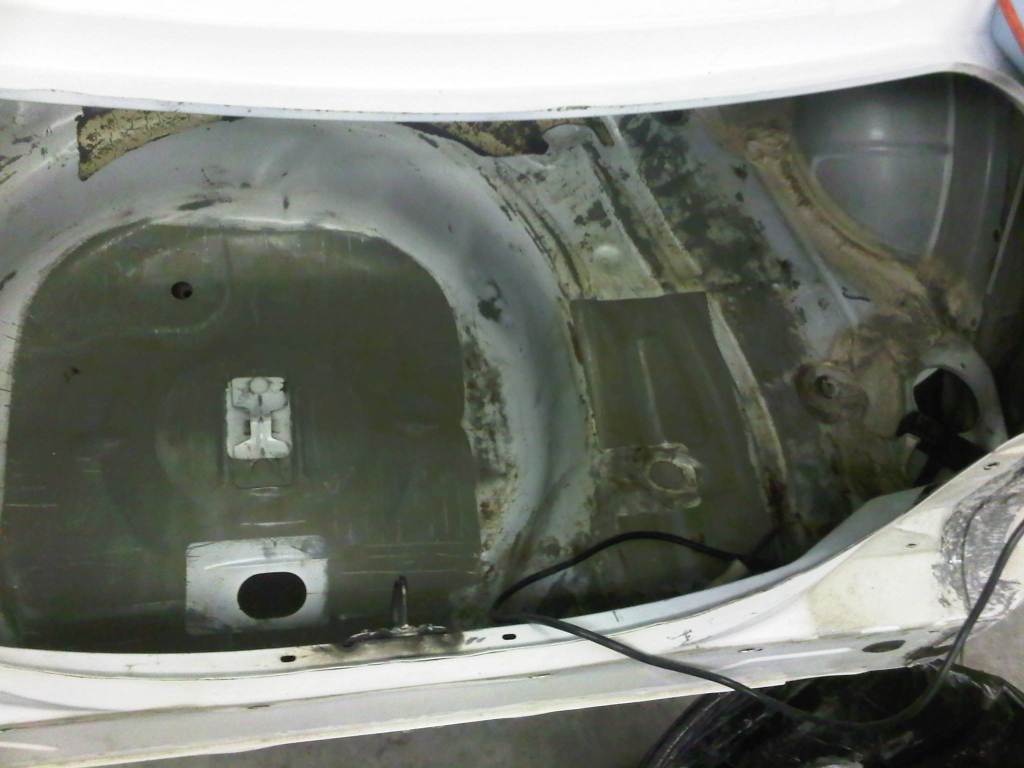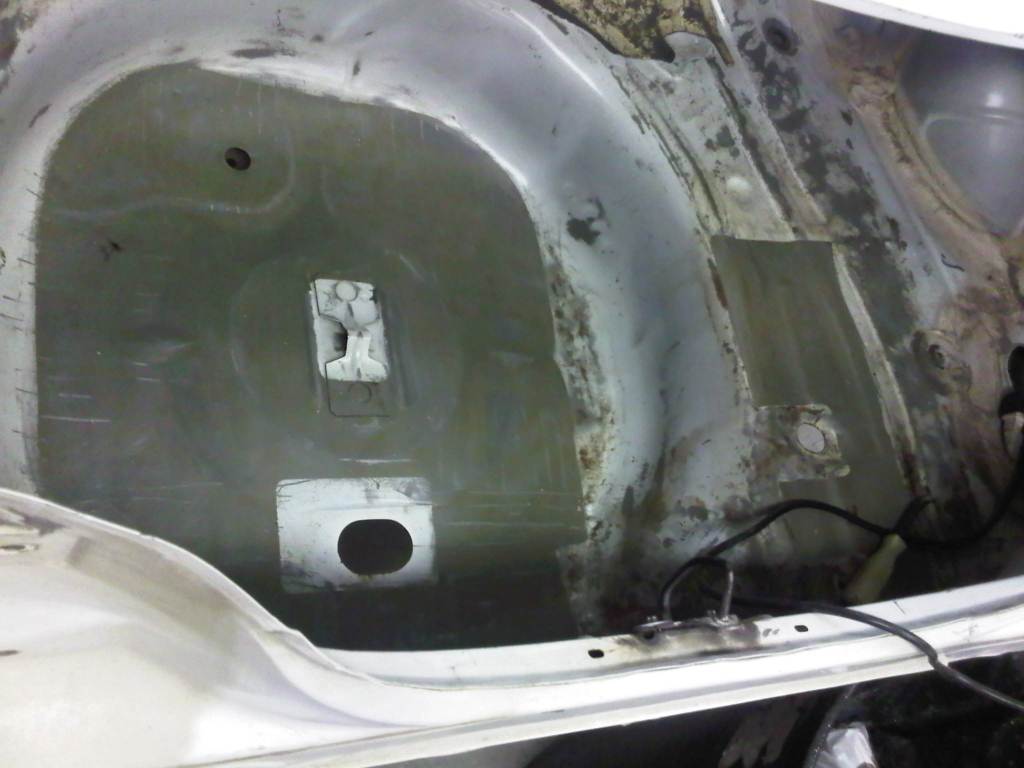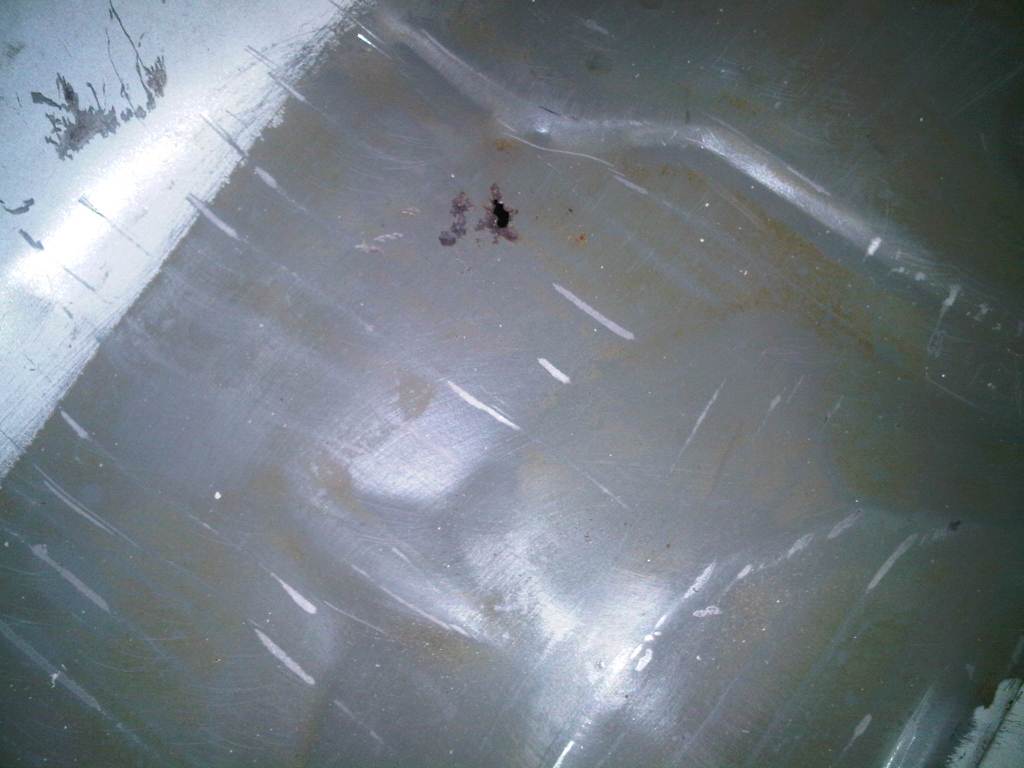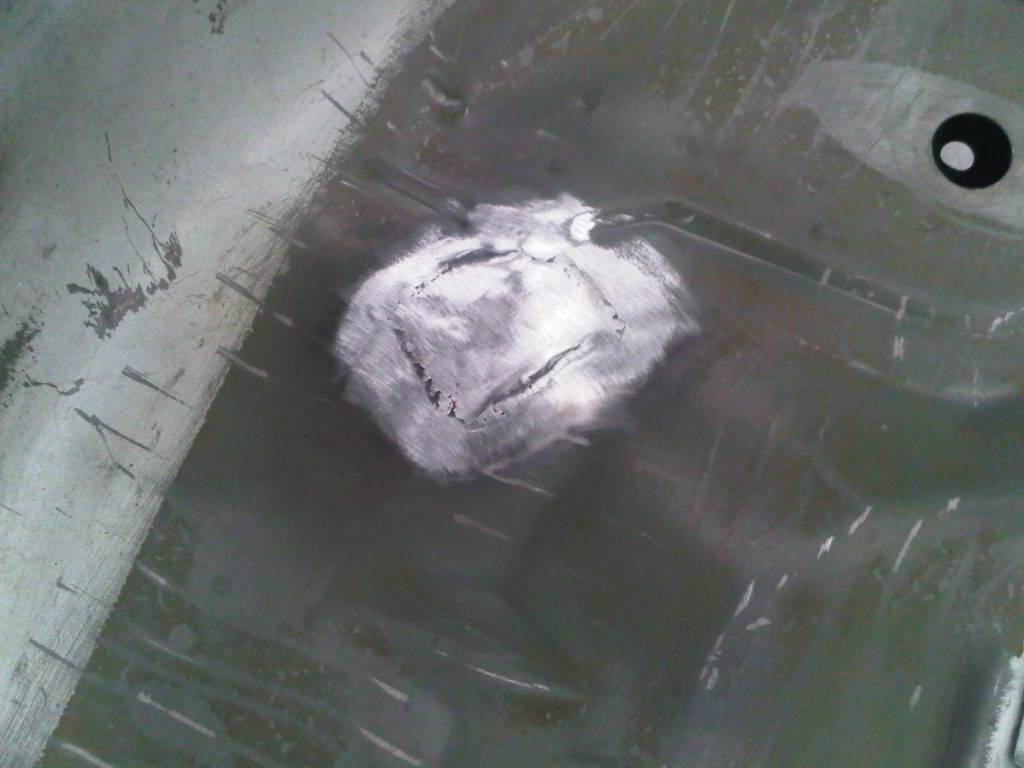 ---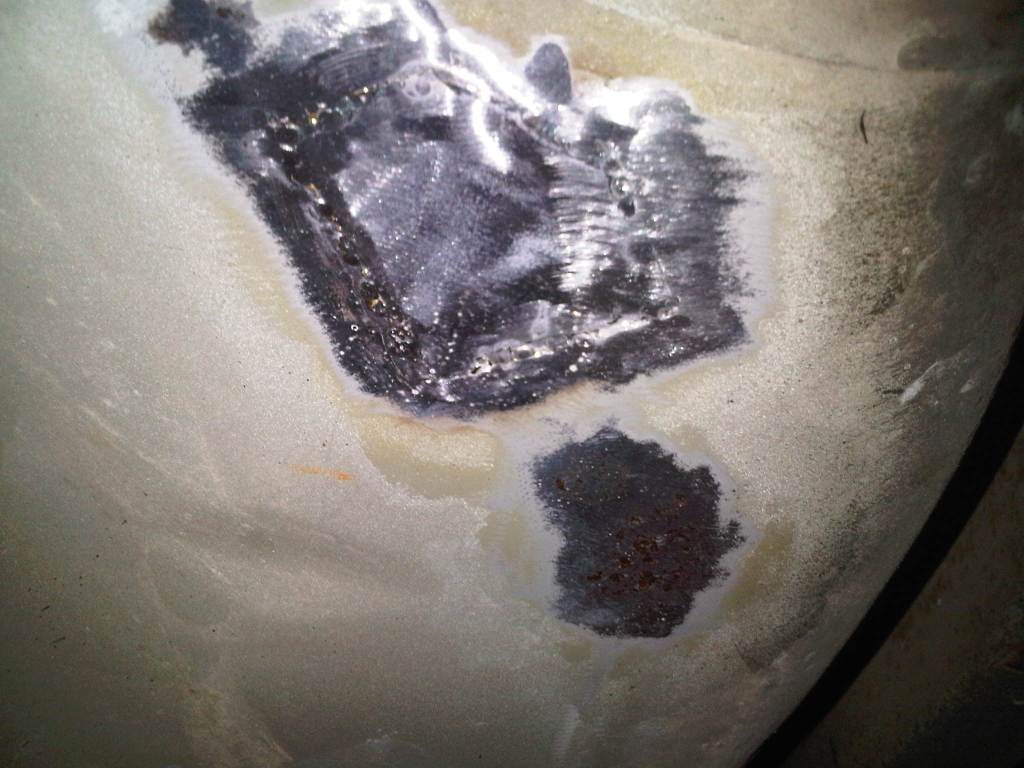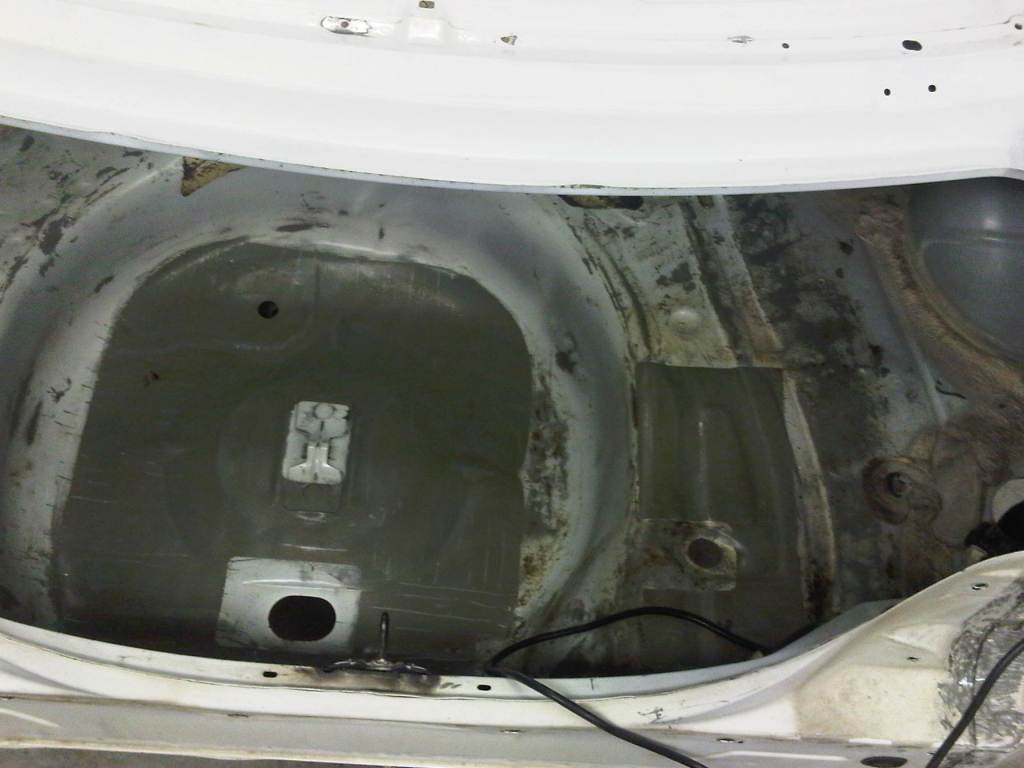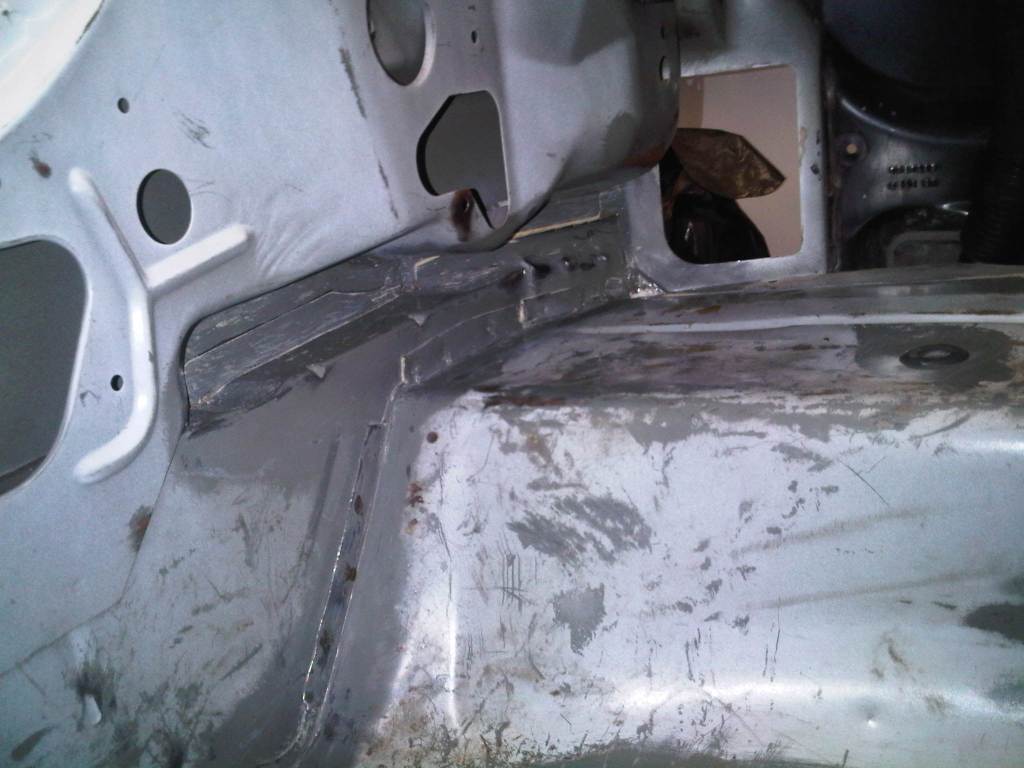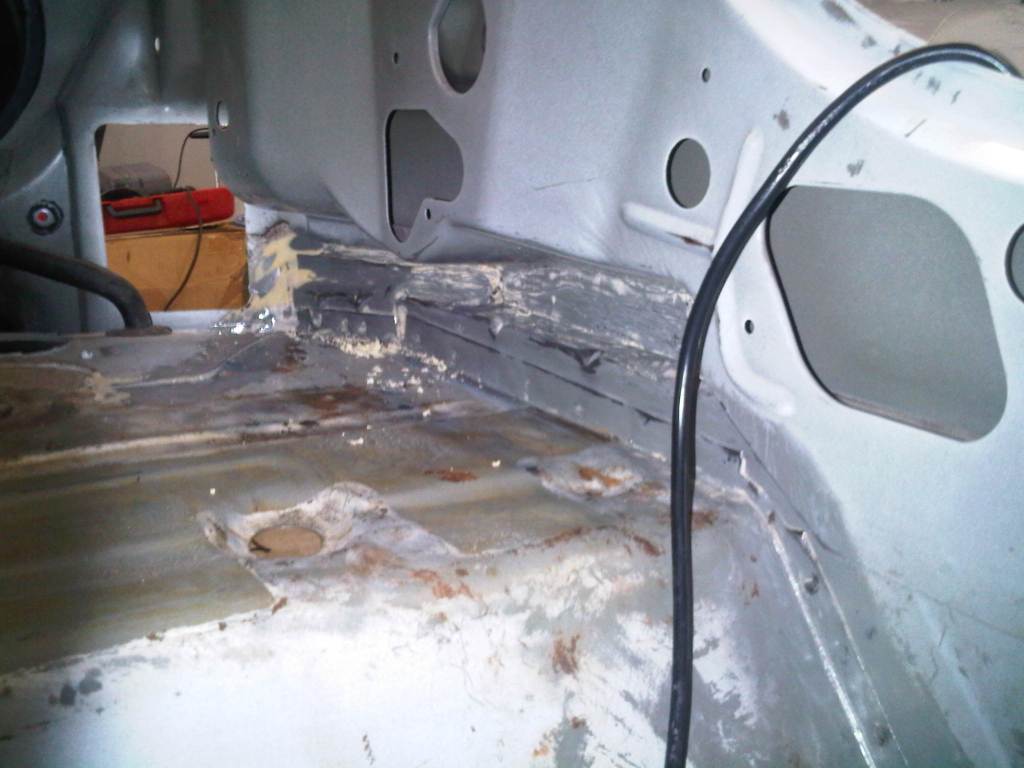 ---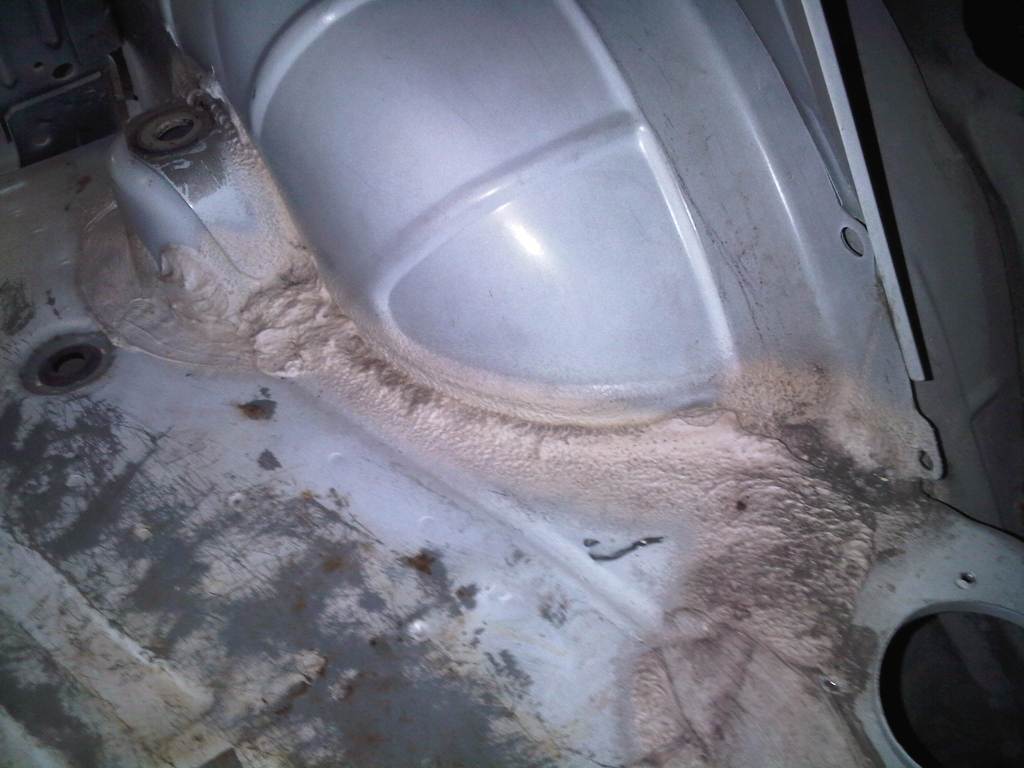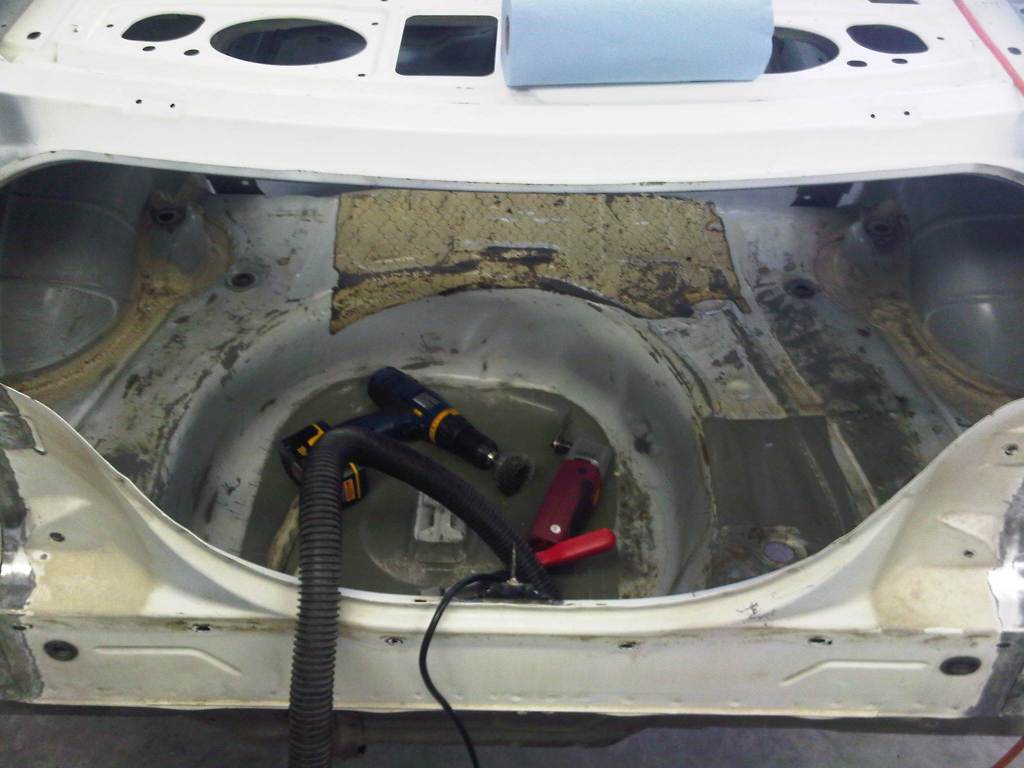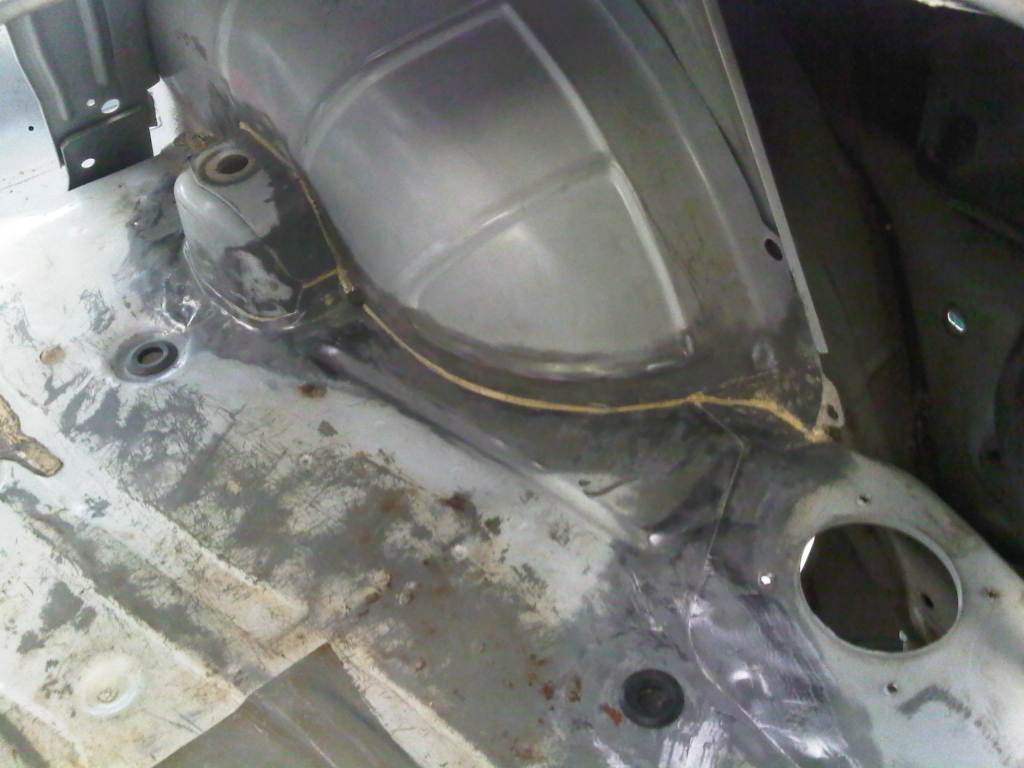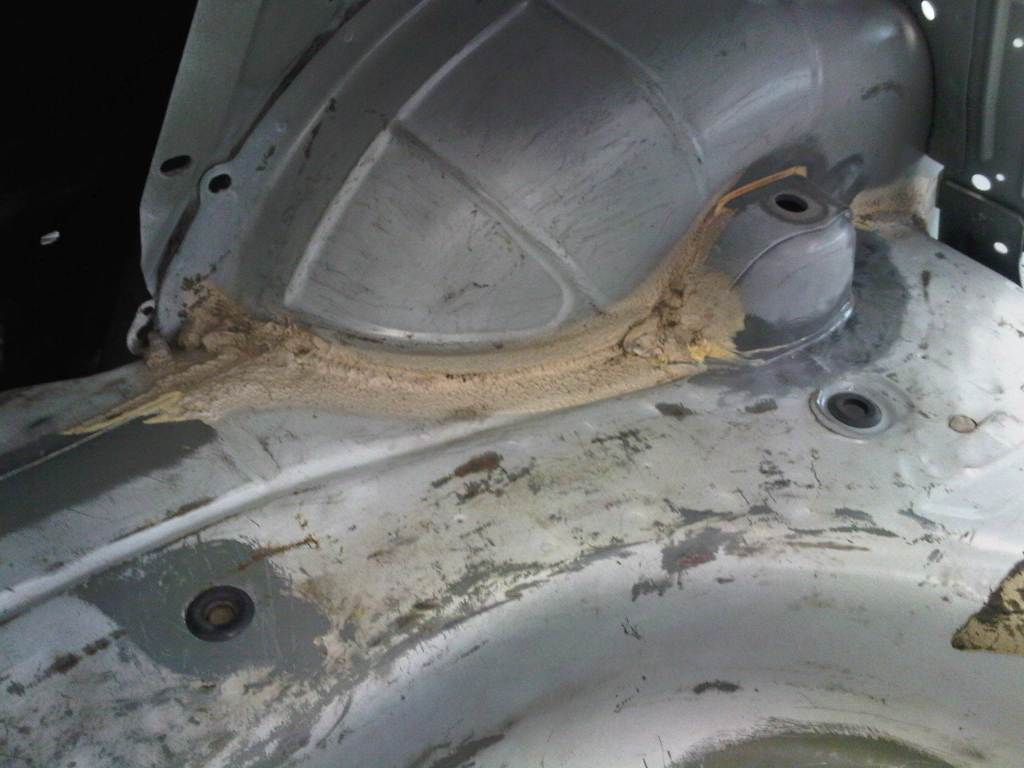 ---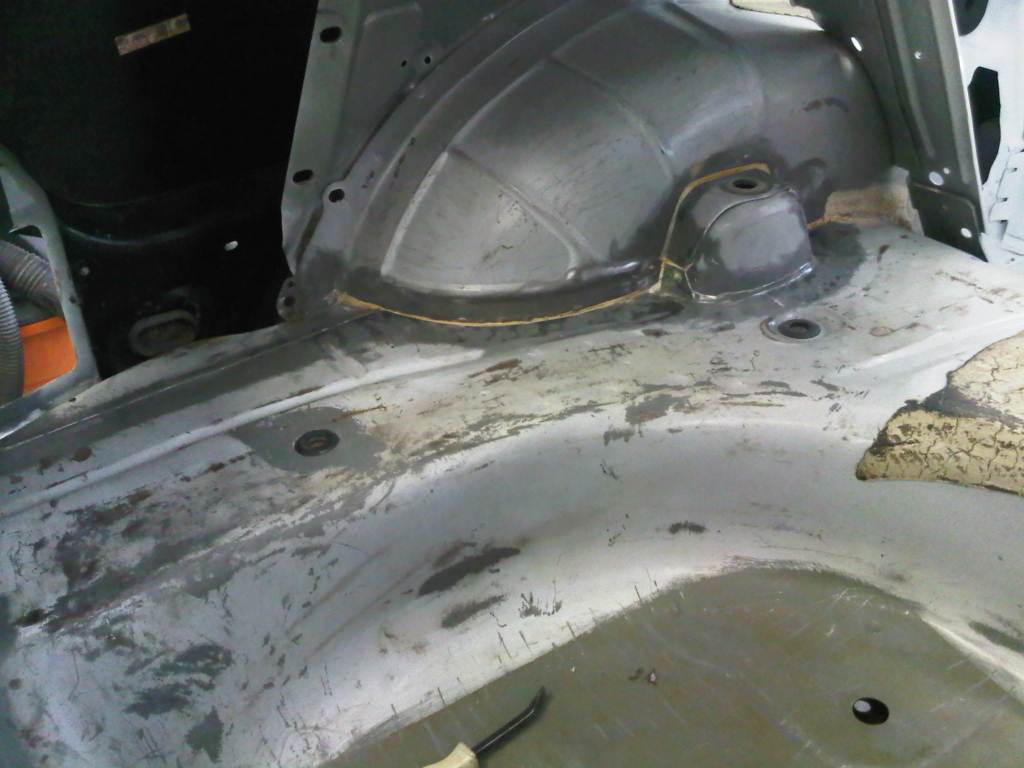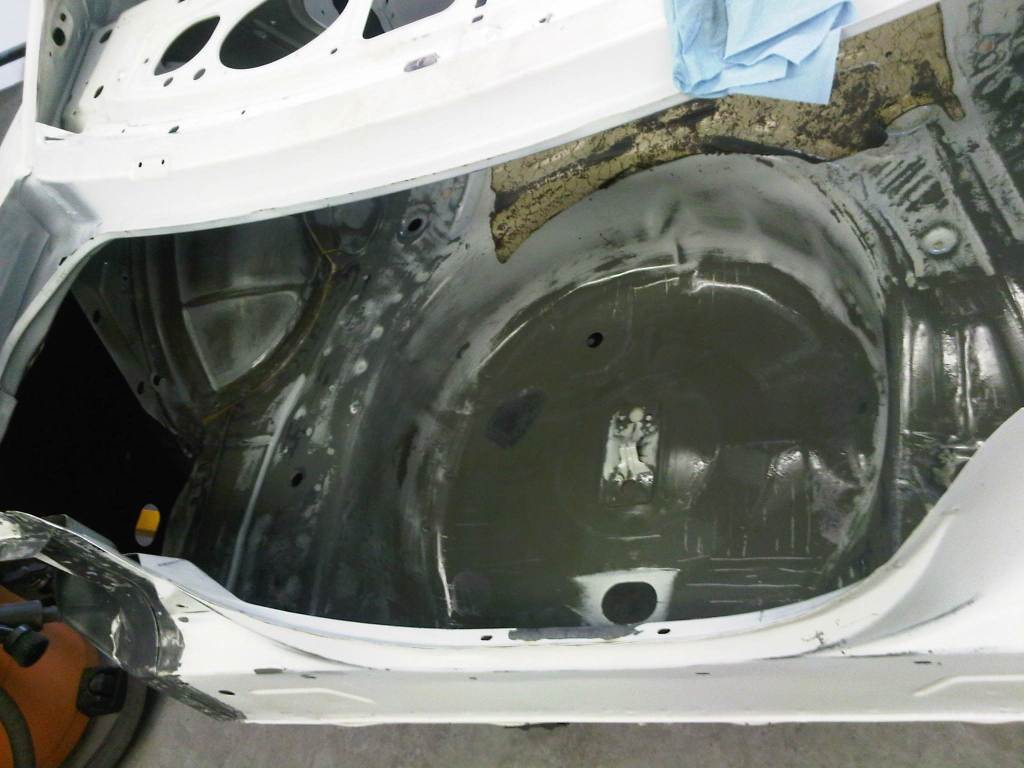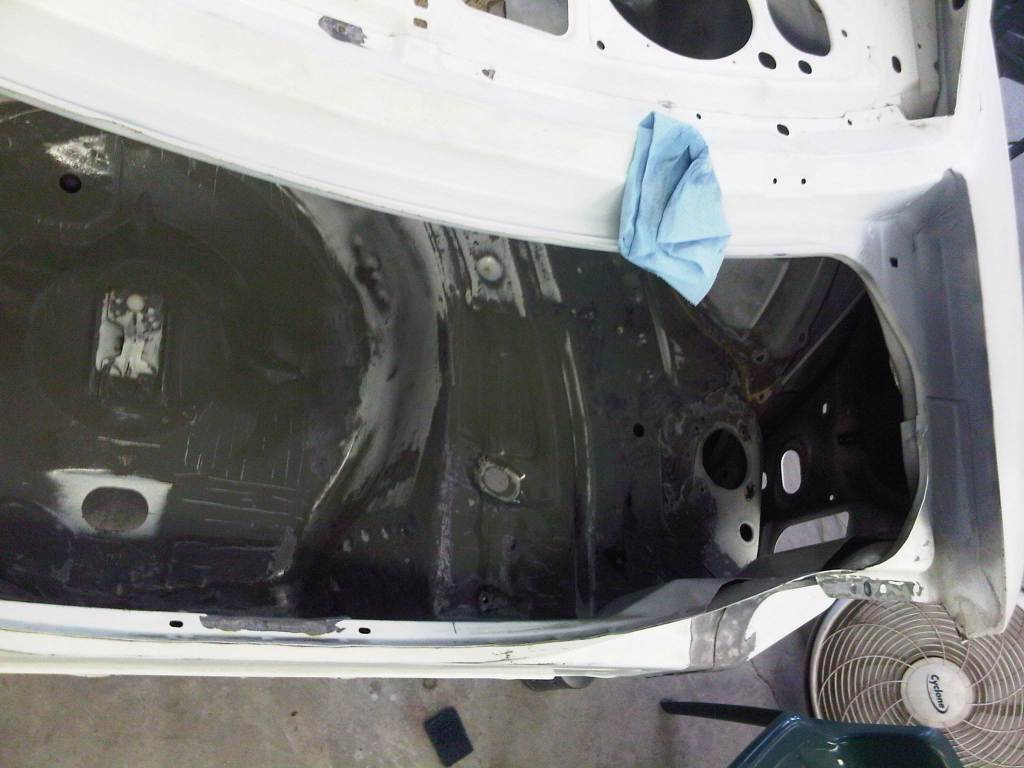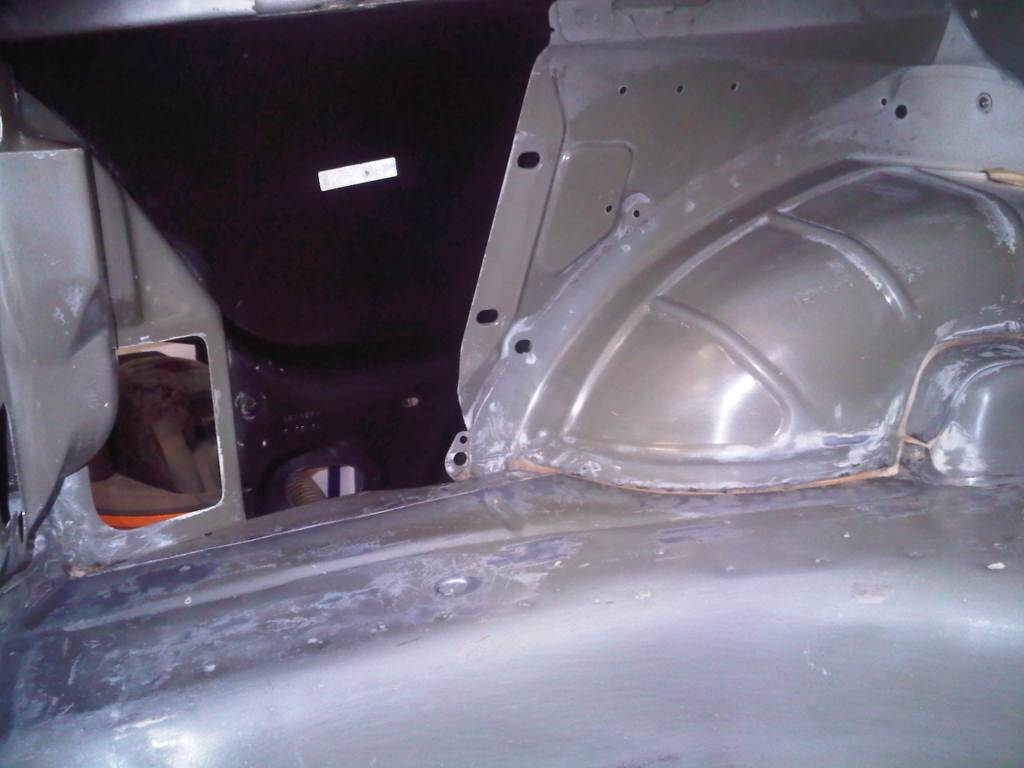 ---