#19: July 21st, 2010 - Cleaning up the Sail Panel and Rear Window Channel...
---
When the new quarter-panel was installed in '97, they saved themselves some work by cutting off the top and hiding the seam under the sail panel trim piece. As with most of the repairs, it was covered with globs of seam sealer.
(Circled)
I needed to remove the seam sealer to verify there was no rust underneath. Luckly, it was not bad, just some surface rust that was easily removed.
The seam extended down onto the top of the quarter-panel, where it was covered up with filler. I remove the filler to expose the seam that extended into the trunk opening. After I was satissifed with the condition of the sail panel, I started cleaning up the rear window channel. I remove the old glass sealer and and rust then gave the channel and sail panel a coat of primer.
The passenger side was is much better shape. I just needed to clean it with a scuff pad and paint thinner. Then it got a coat of primer.
---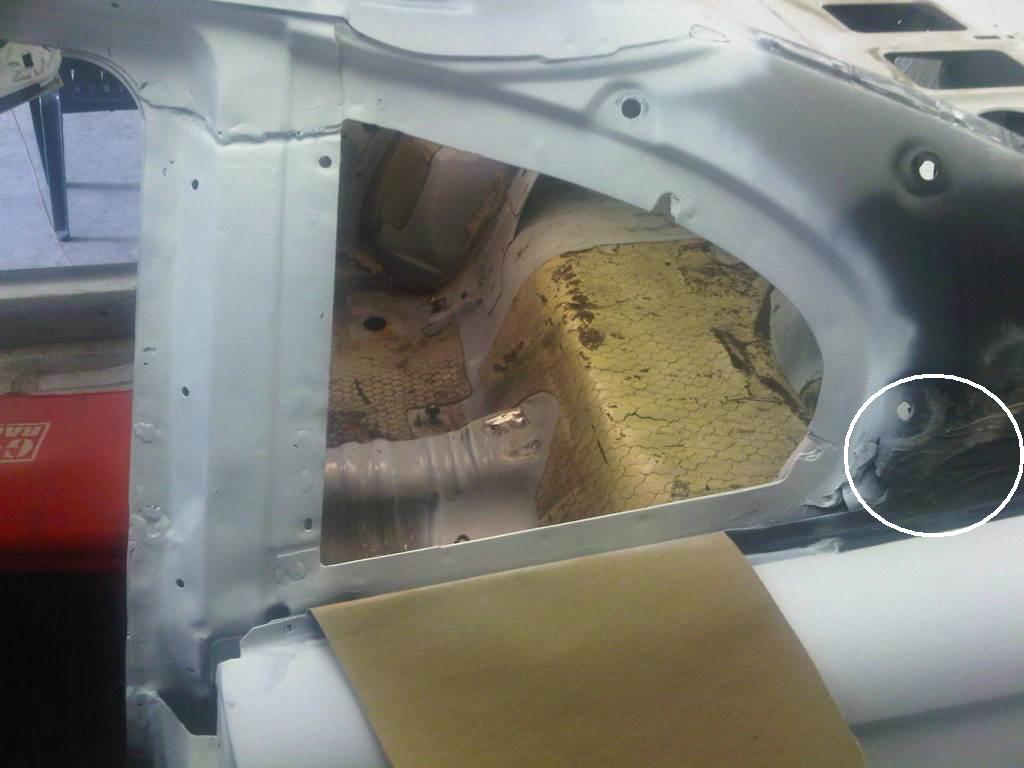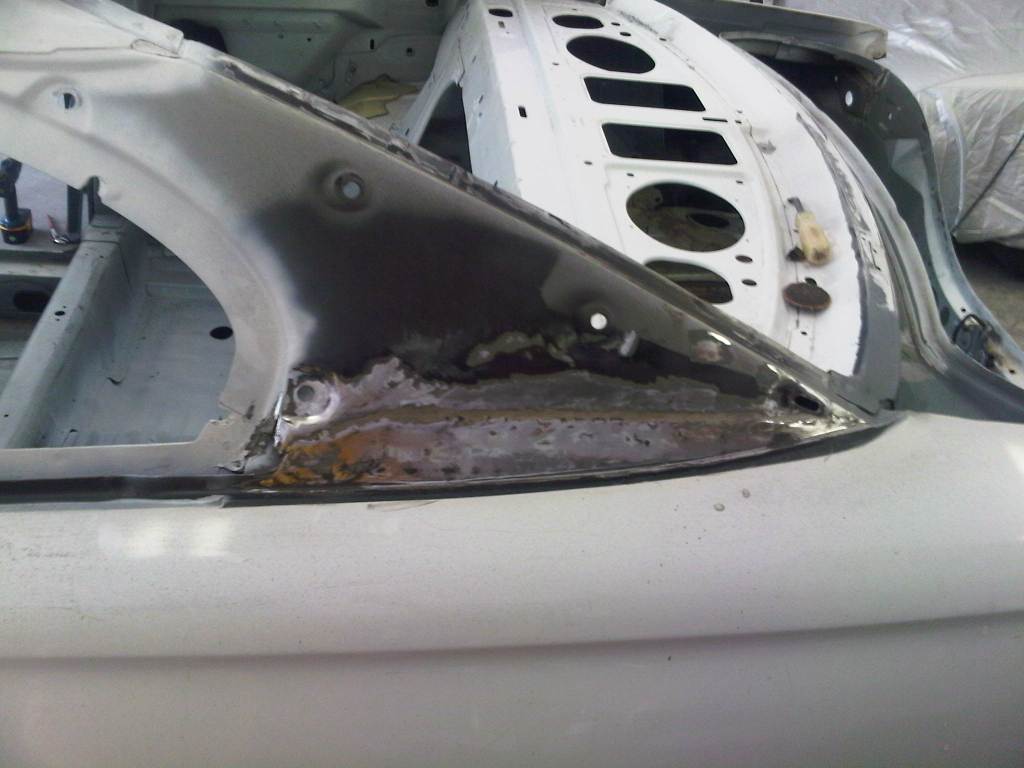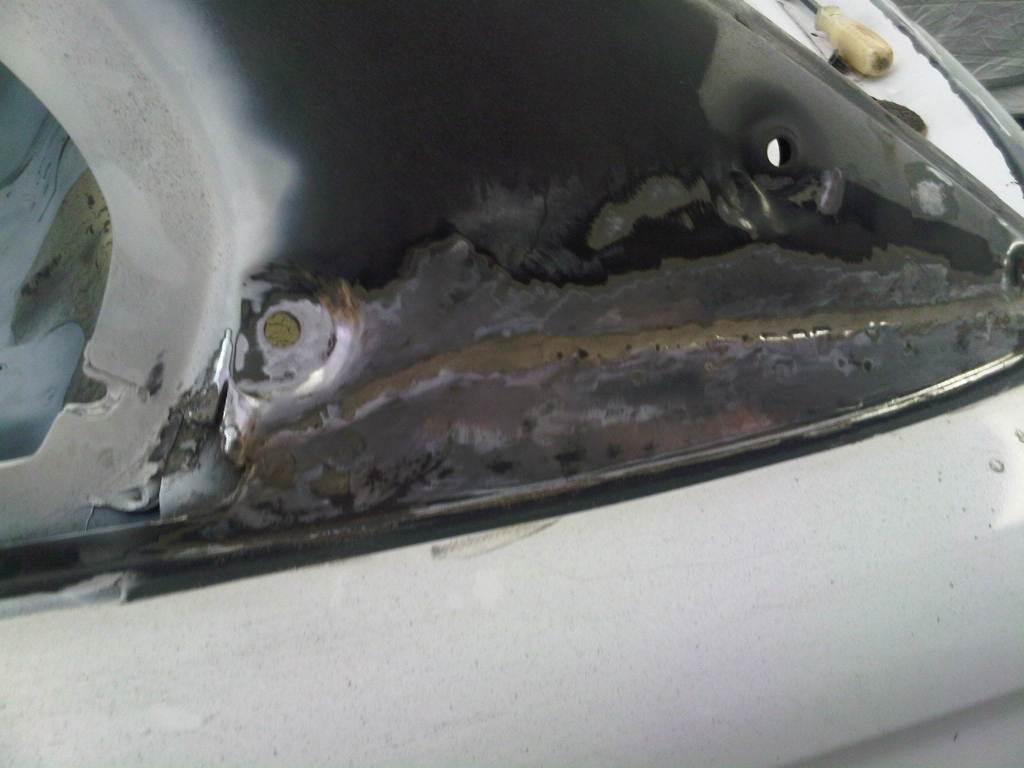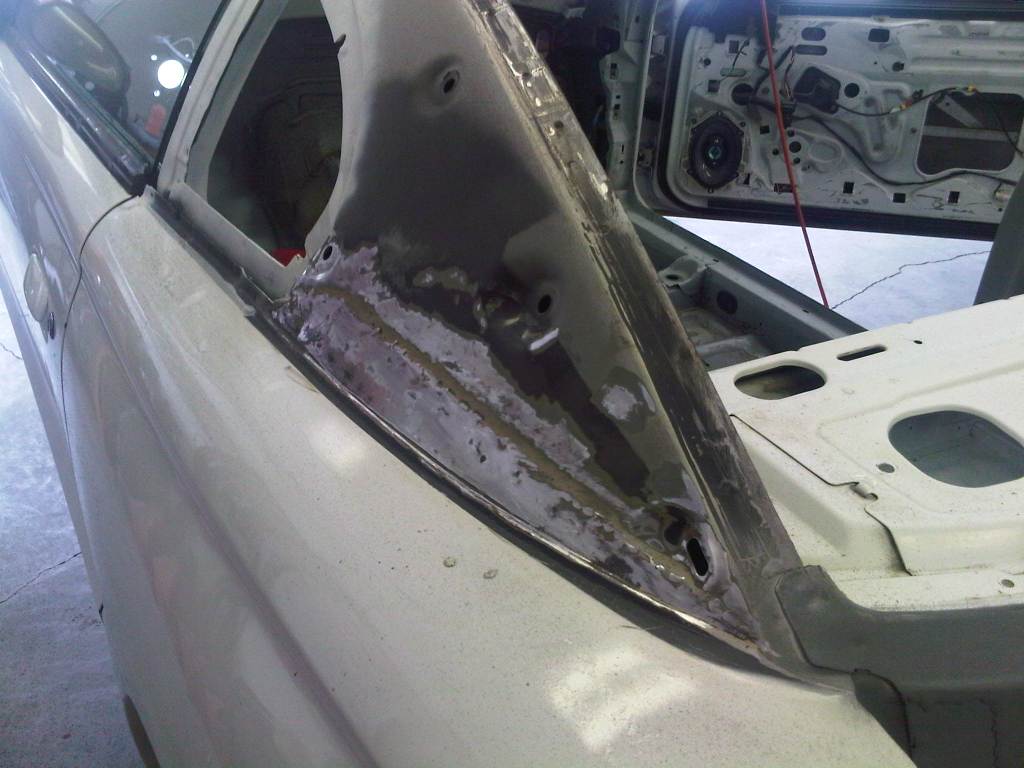 ---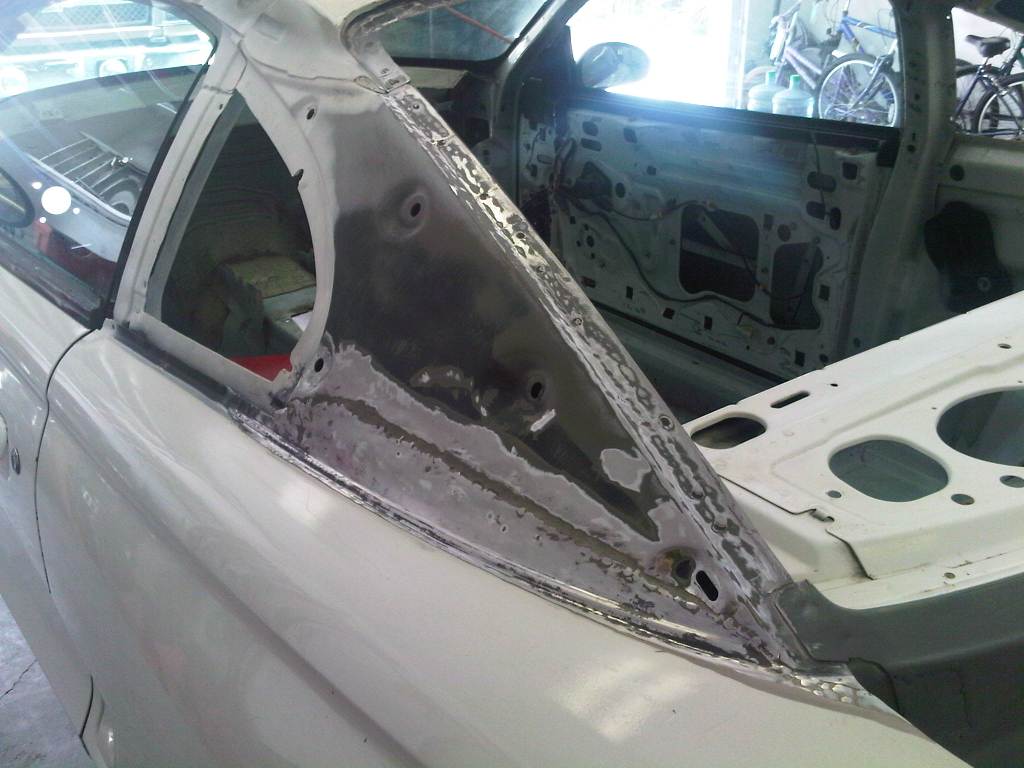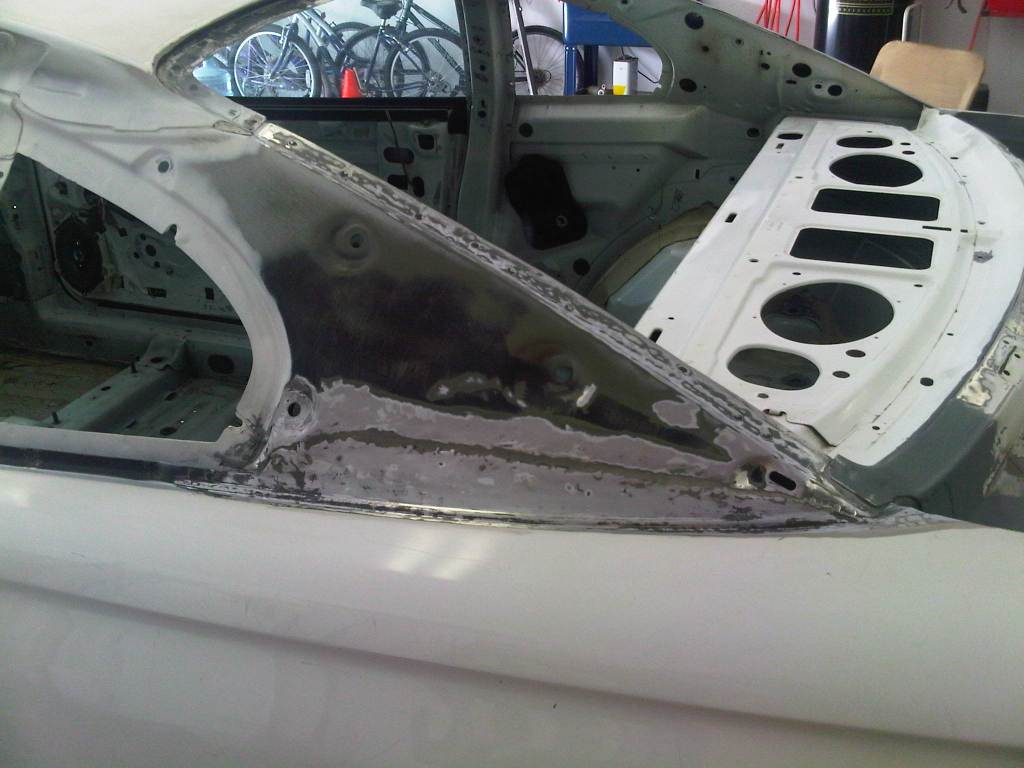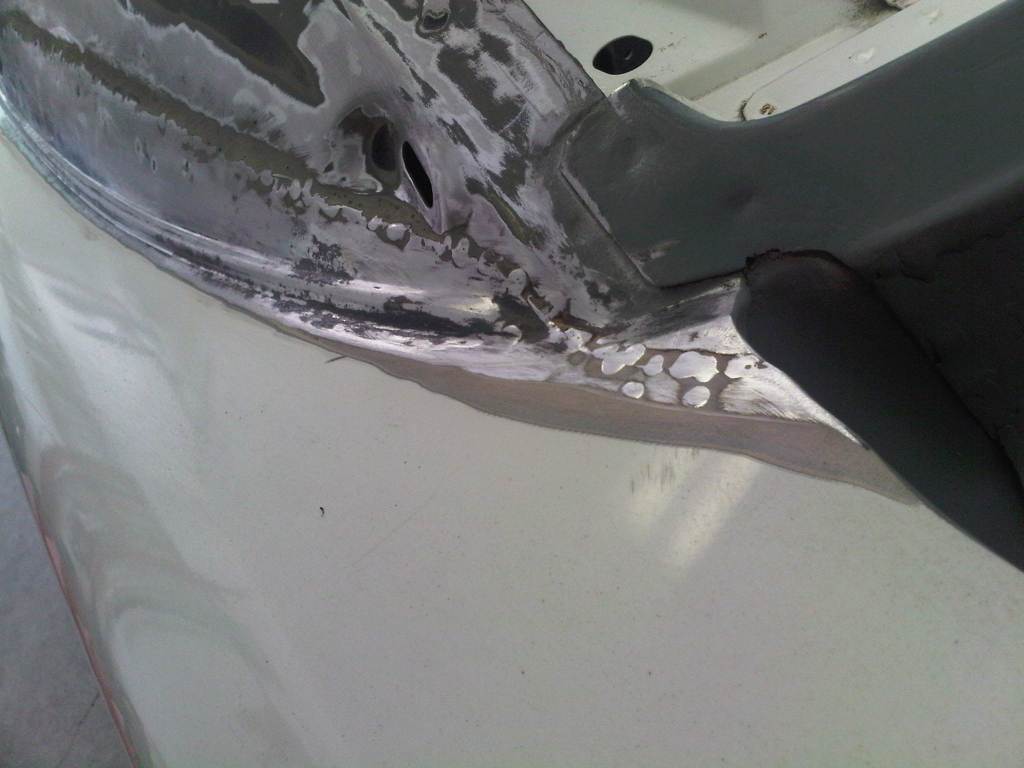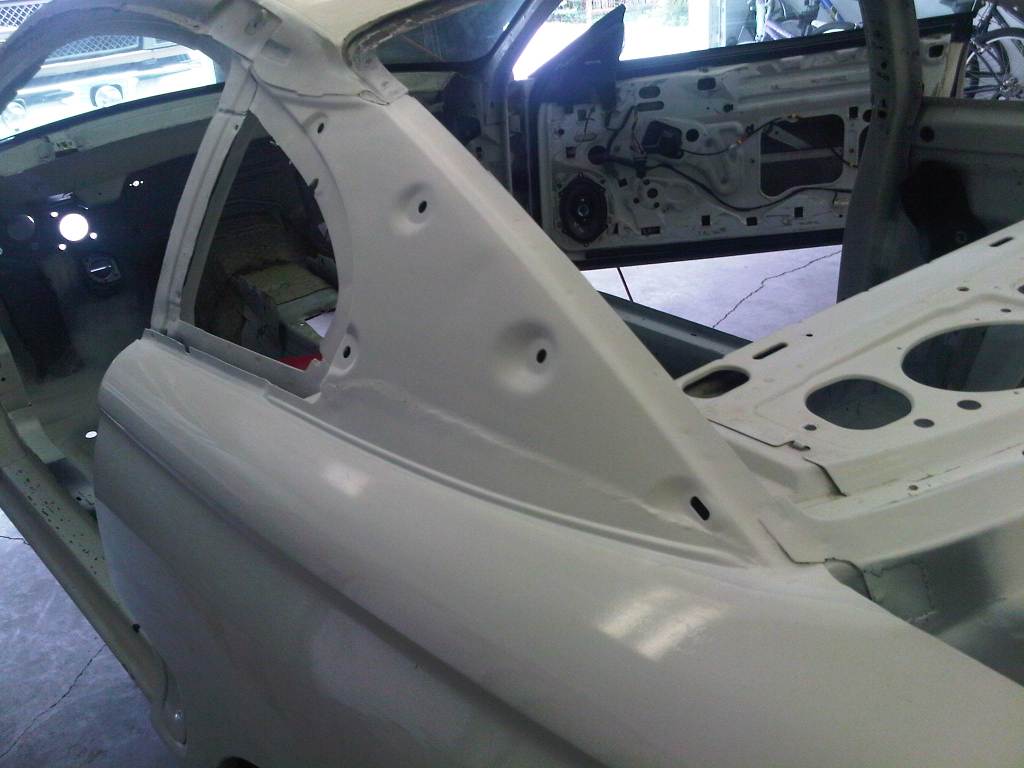 ---