#13: June 6th, 2010 - Replacing the Rusted Metal in the Trunk Opening...Last month I found some rust areas under the rear window in the trunk opening, which I cut out.
Now I'm going to weld in some new sheet metal to fill the holes. To start off, I picked up some 22 gauge sheet steel from Lowes and started to practice my tack welds. I have never sucessfully welded metal this thin, but with some tips I picked up from Buddy when he welded the floor, I was confident that it would go OK.
I cut out the patches and test the fit, making adjustments to get the gap just right.
The vertical patches would use a lap joint, while the hole on the bottom would be a butt-joint, as it is visible from the bottom.
I did several passes with the welder, being careful to keep the heat down to avoid burn-through. The results came out very good. The patch with the butt-joint is just about invisible with just primer.
---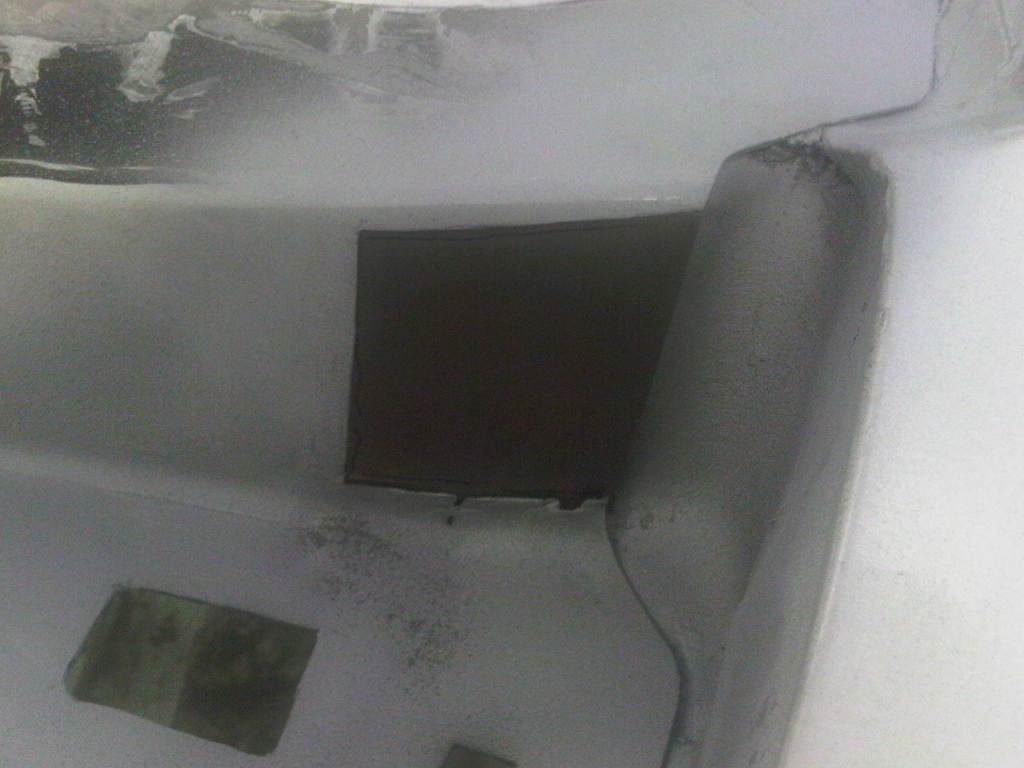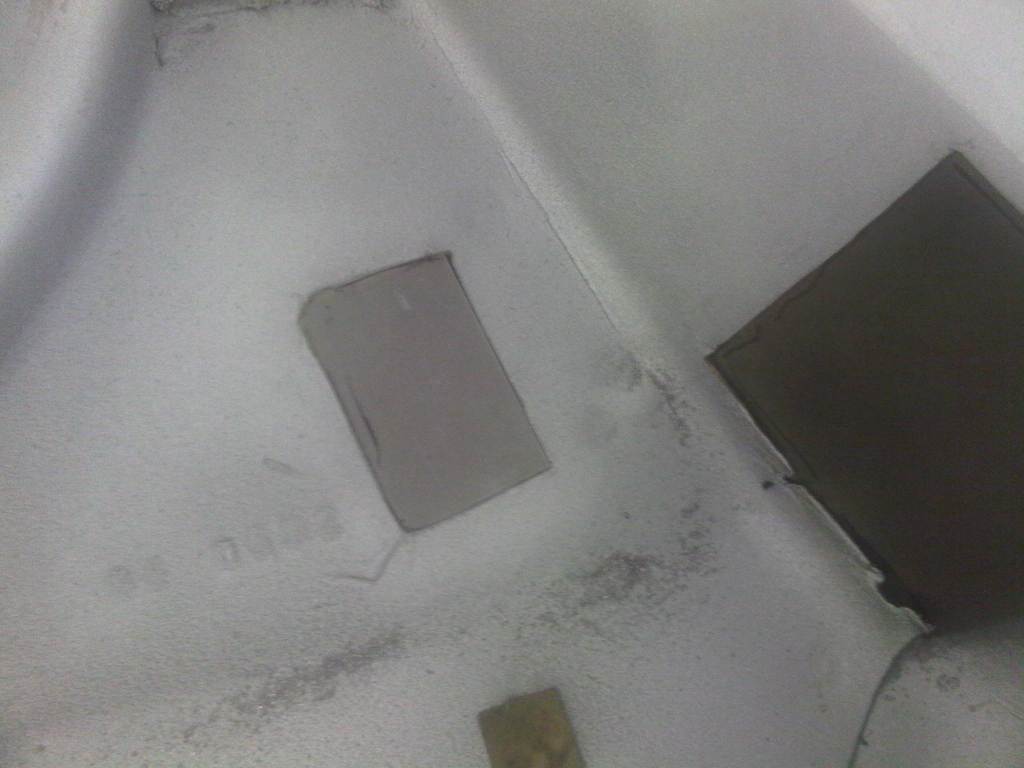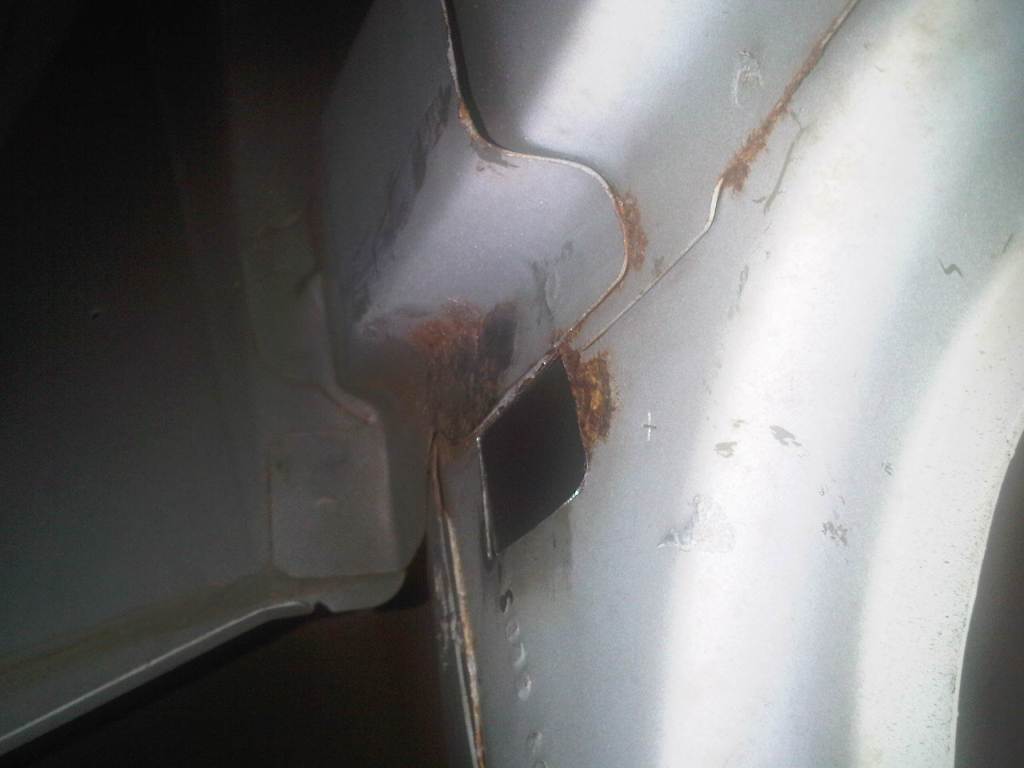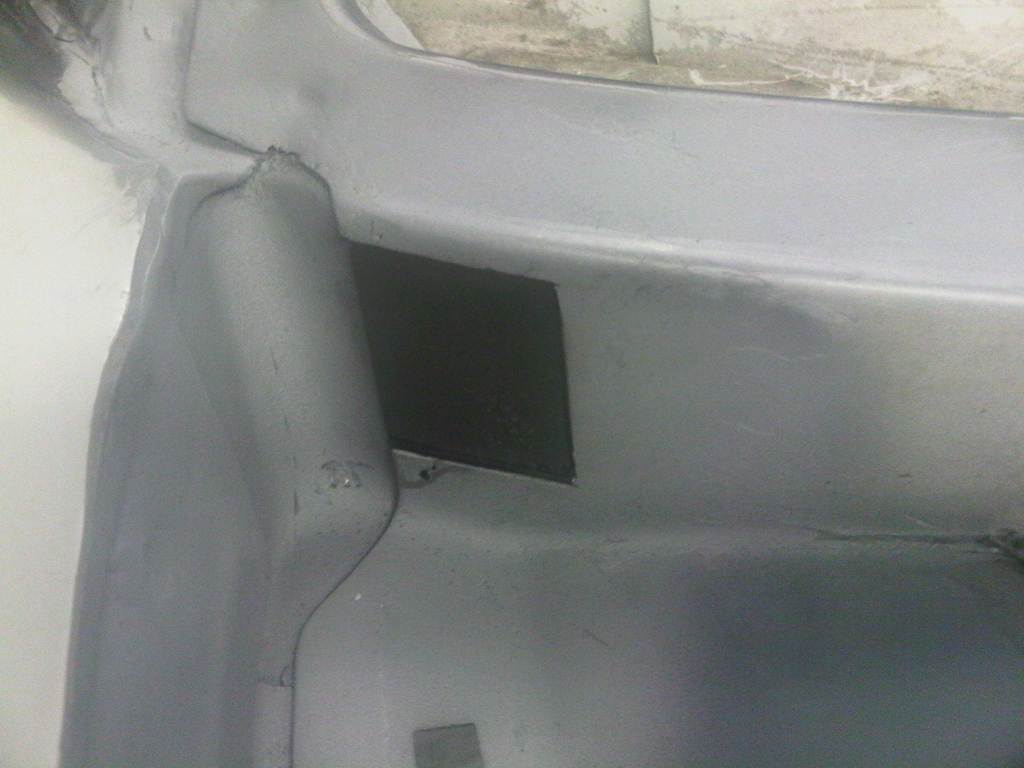 ---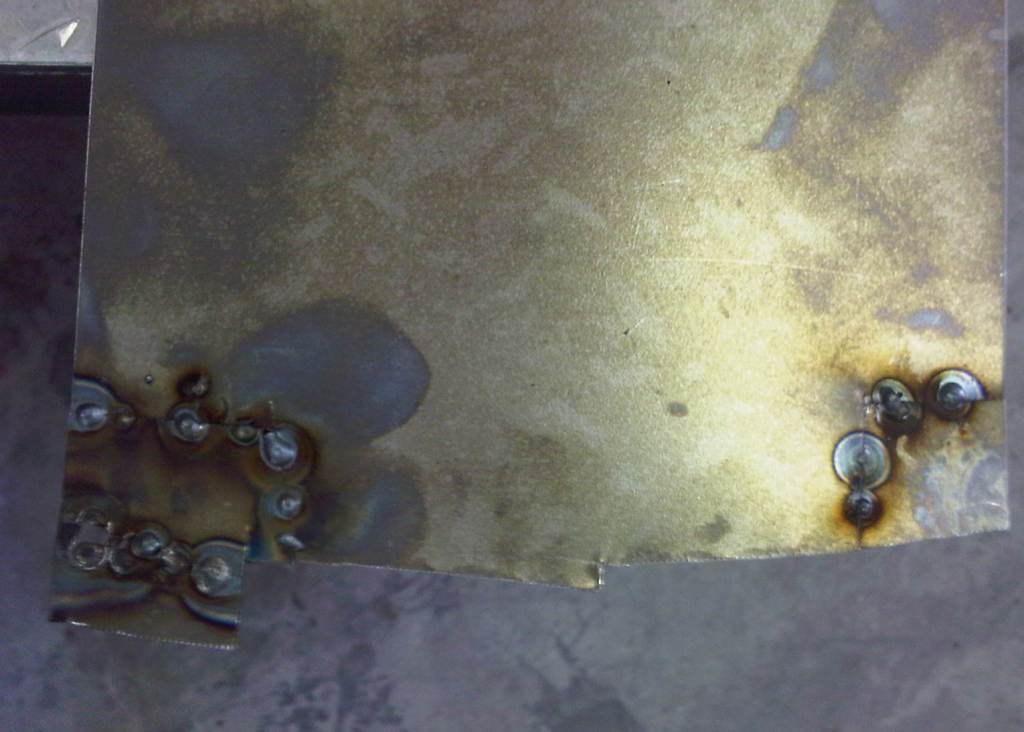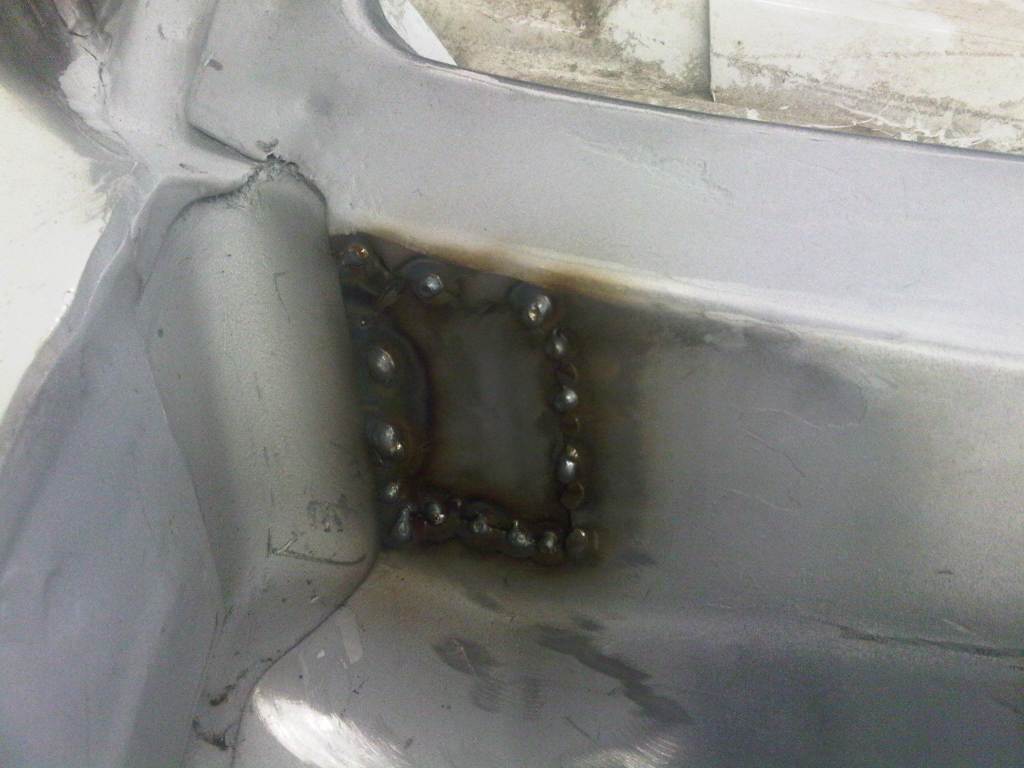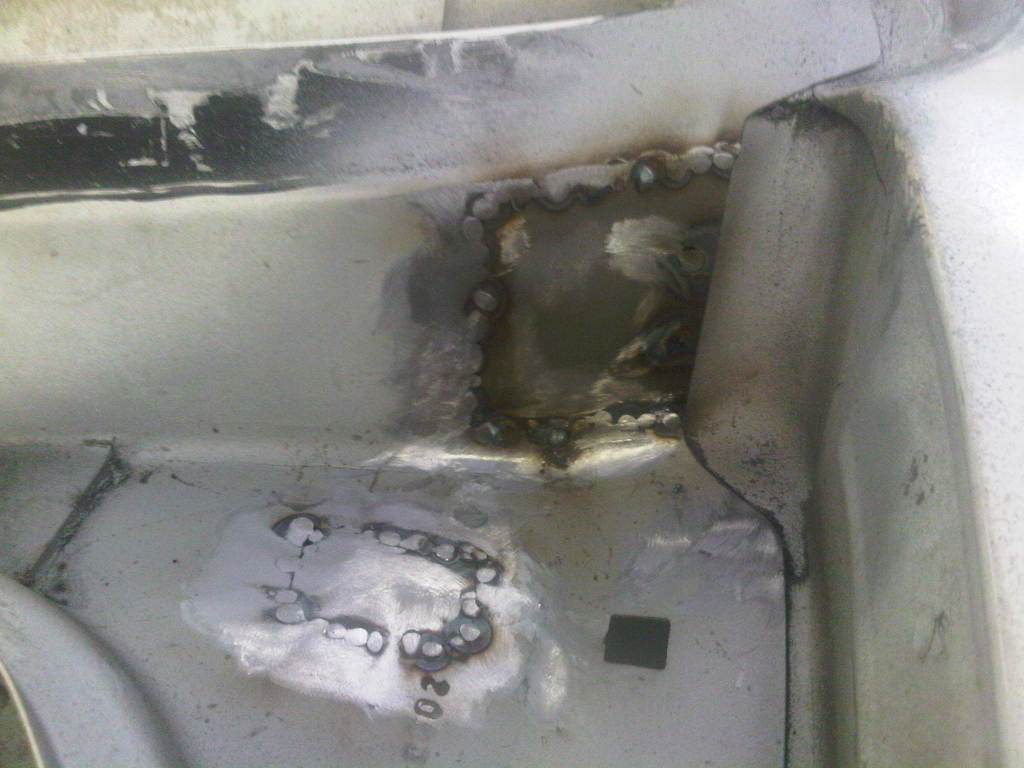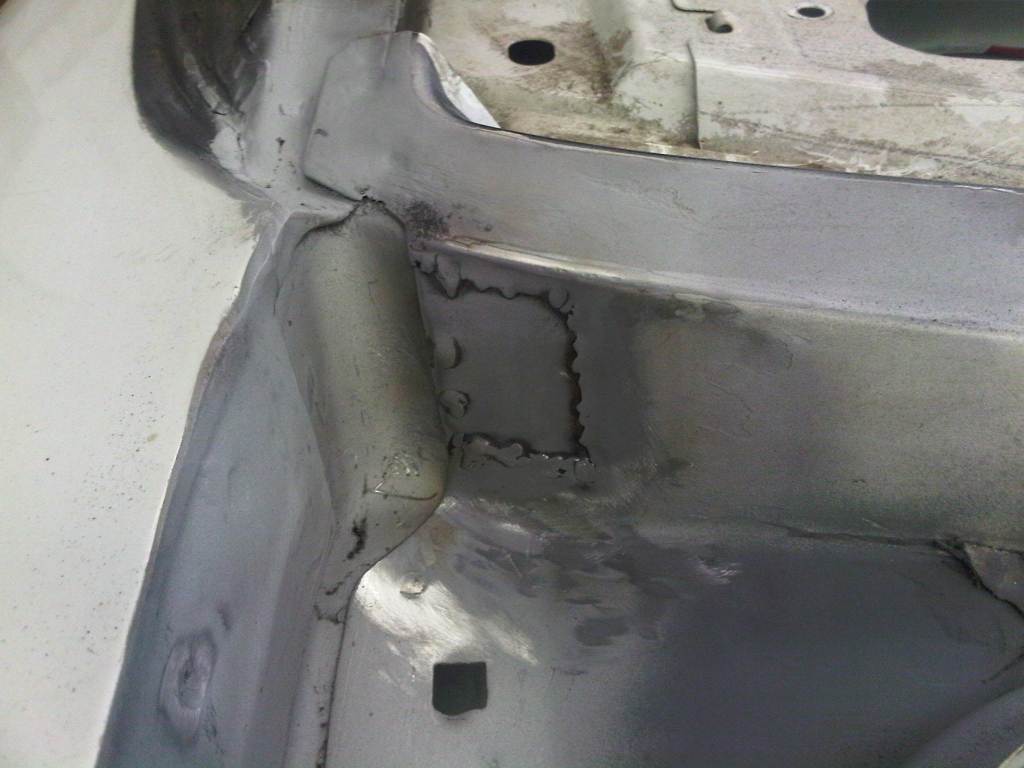 ---