#12: June 5th, 2010 - Refurbishing the Fuel Pump Assembly and Fuel Tank...
---
The fuel tank on the car was in typical condition for a car of its age. The fuel pump and strainer in the tank were all rust colored and disgusting looking.
As luck would have it, I had a new fuel tank and pump in my attic. They were spares for my race car at one time. (Before I went to a fuel cell)
So, all I had to do was clean up the fuel level sending unit, fuel hoses, wiring and pump bracket and assemble the components.
The assembly is now in storage waiting to go back onto the car.
---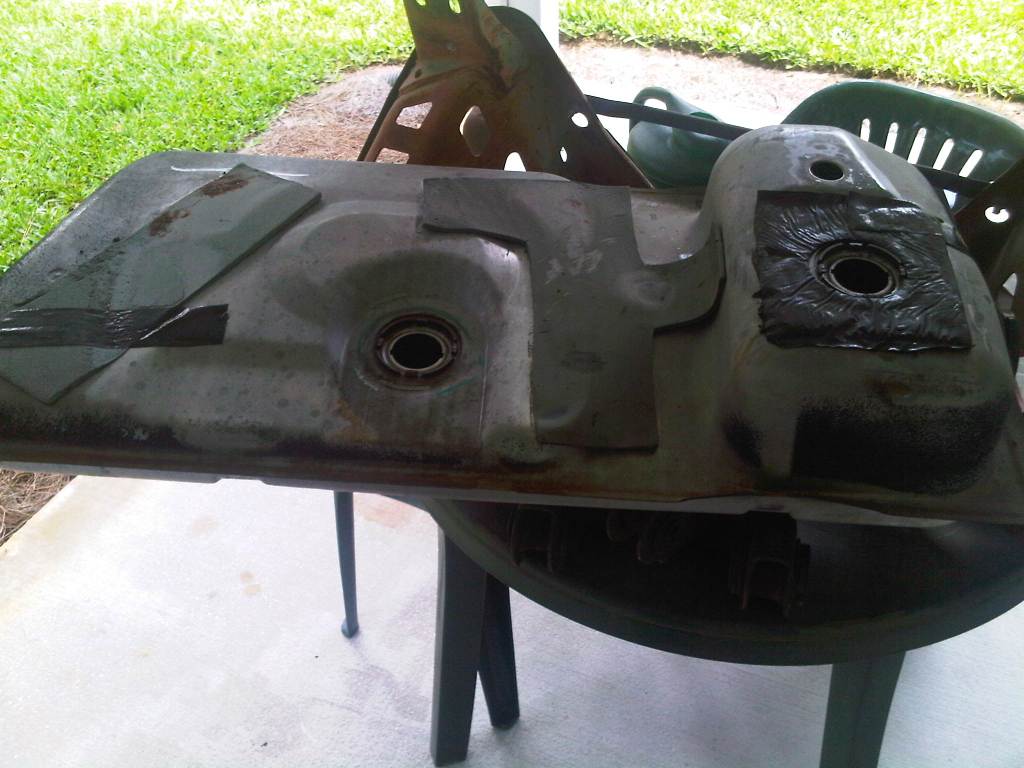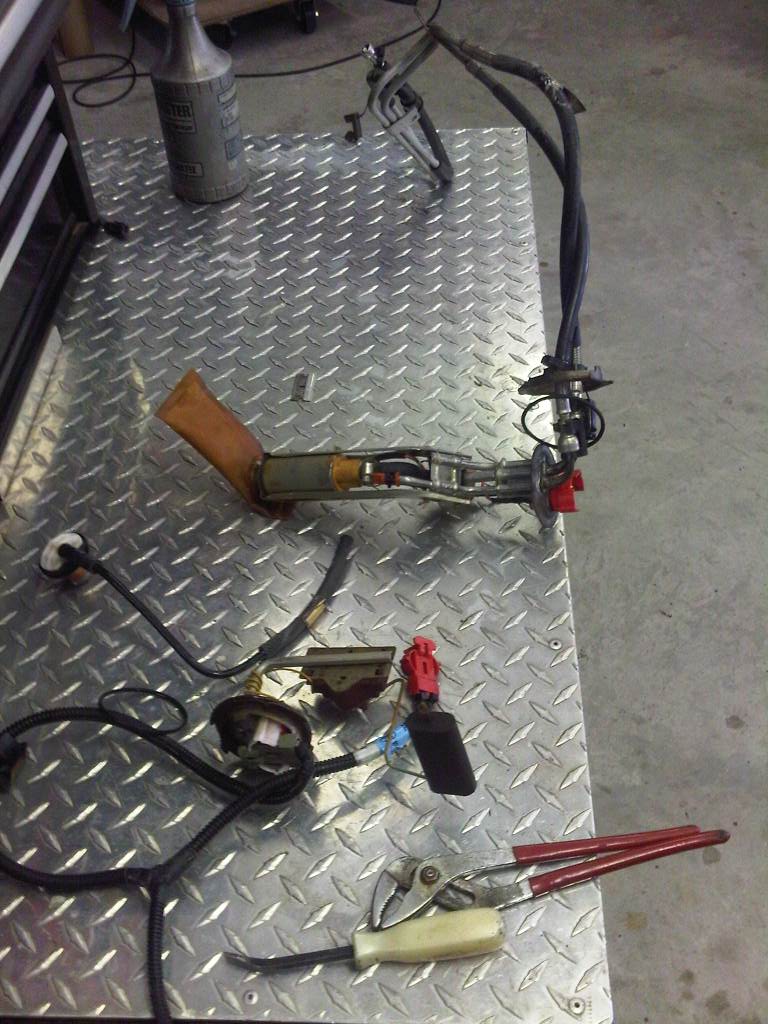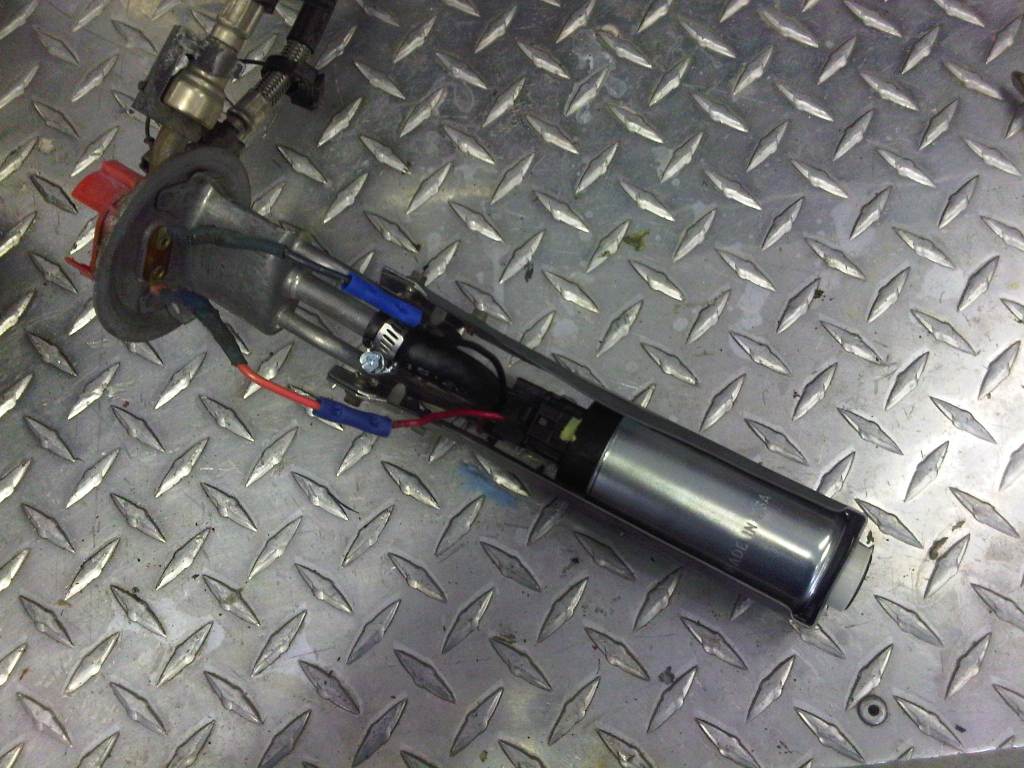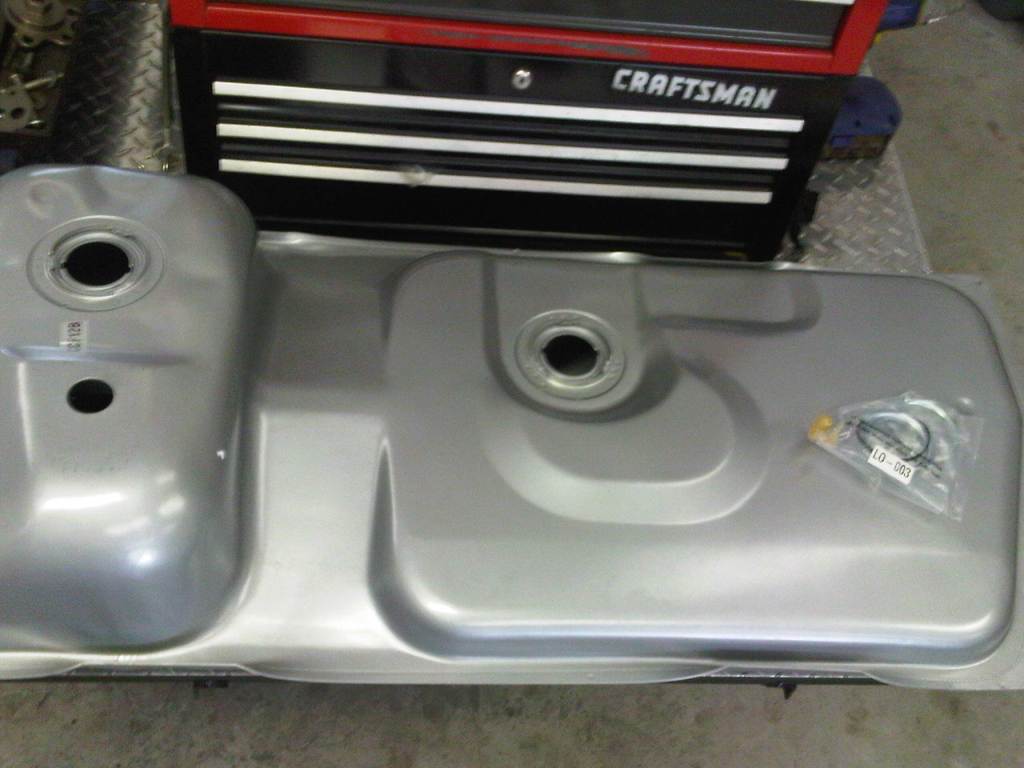 ---